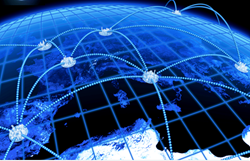 TSI's solution is a new type of social network - a "social network of computers" each contributing to a common good of the worlds open source software reliability
(PRWEB) April 24, 2014
The world's new attention to open source reliability was brought up by the recently realized bug in network security, now well known as the "Heartbleed" bug. It has caused many to finally realize that what we trust every day, just because it is used by so many, is not necessarily all completely reliable.
Open source software is embraced irreversibly. The software industry as a whole is now realizing that a shared commitment is to be given to improve the state of reliability of open source software, the software used by all of us. Leading software companies are already contributing to the common good of improving reliability of open source.
Thinking Software, Inc. (TSI)'s solution is a new type of social network, this time around - a "social network of computers", each contributing to the common good of the world's open source software reliability. This solution is free for the open source community.
The success of collective work of programmers is well exampled by the popularity of GitHub ("Facebook for geeks"). Just imagine now, how in contrast, a "social network of computers" - that do not make cognitive mistakes and do not stop for coffee breaks – is even much more effective. Thinking Software, Inc. is introducing precisely this technology and solution.
http://www.thinkingsoftware.com/
Traditional technology of "static program analysis" is still useful but very limited and not sufficient on its own. Dynamic code analyzer from Thinking Software Inc. is to help the reliability of any software. Software is a dynamic entity, and its value, and its faults, can be completely realized only when it runs.
"Exhaustive testing" does not exist. See the proof in a quote below, showing how one management official was using the term "Exhaustive test" without understanding that it is, in fact, not feasible. The following was said after the well-publicized incident of "2003 Northeastern Power Blackout" resulting in affected areas being out of power for nearly two days, eleven fatalities and over six billion dollars in damages:
"We test exhaustively, we test with third parties, and we had in excess of three million online operational hours in which nothing had ever exercised that bug. I'm not sure that more testing would have revealed that. Unfortunately, that's kind of the nature of software... you may never find the problem." - Manager of Commercial Solutions at GE Energy.
Other well-publicized examples: Mars Rove Communications failures, losses of lives by radiation overdose, Facebook IPO glitch and many more.
Traditional "exhaustive testing" is "wishful thinking". Thinking Software, Inc. will go on the record in saying that believing that any software is verifiably correct after the formal testing cycle is "wishful thinking". The real world is testing our applications all the time. And we believe that TSI's solution of "constant program understanding" is more appropriate.
Long live open source! And long live dynamic code analysis!