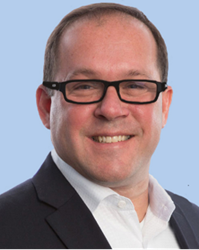 Chicago, IL (PRWEB) March 07, 2017
Ringleader Ventures (RLV) announced today that Tony Burke, former American Hospital Association Solutions President and CEO, has joined the firm as Industry Director to co-lead its third venture fund, Oper8, targeting health care providers.
"The Oper8 fund will invest in startups that can help health care providers deliver state-of-the-art care through efficient cost-effective operations," says Mike Bechtel, Managing Partner of Ringleader Ventures. "Tony has been building constructive partnerships between hospitals and startups for more than 20 years. No one is better positioned to help drive meaningful innovation in this space."
Says Burke, "Regulatory and payment ambiguity have providers doing a delicate balancing act to make the appropriate investments required to transform. All this while driving costs out of the system. We'll be targeting investments that will move the system to a more consumer-centric model, help deliver the highest quality of care, and maintain focus towards both cost containment and revenue generation."
Bechtel adds, "There are no shortage of health-tech startups out there, but we suspect the next great health startup might currently see itself as a retail, cyber-security, or artificial intelligence company. With Tony on board, we'll be able to see health care applications the entrepreneurs themselves might not yet see."
Burke concludes, "The Oper8 Fund offers a way for health systems and hospitals to invest in improving the business of health care."
Prior to RLV, Mr. Burke served as President and CEO of AHA Solutions, a subsidiary of the American Hospital Association charged with identifying and partnering with organizations to help foster operational excellence in hospitals. During his tenure, Tony founded AHA SmartMarket, a social network and marketplace connecting health care professionals, thought leaders and vendors. Tony is a graduate of California State University-Fullerton, where he received a BA in Marketing and Public Relations. He also serves as Mentor for MATTER, a Chicago-based health care incubator.
About Ringleader Ventures
Established in 2013, Ringleader Ventures (RLV) is a Chicago-based VC firm that invests in profitable partnerships between established enterprises and exceptional entrepreneurs. For more information, please visit http://www.ringleaderventures.com