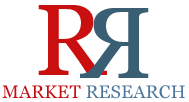 Ophthalmology Devices Market worth $9,466.7 Million by 2018
Dallas, Texas (PRWEB) March 28, 2014
The global ophthalmology devices market witnessed a dip during the economic downturn in 2008 and 2009; however, it is poised to grow at a stable rate mainly due to an increasing aging population, large pool of patients with eye diseases, changing demographics and geographical trends, and a favorable reimbursement scenario for diagnostic devices in major developed economies. Moreover, incidences of glaucoma and cataract are increasing every year. However, market growth will be inhibited by economic slowdown in the U.S. and Europe, and saturating developed markets. Asian countries like China and India and other developing nations are still naive and pose a great opportunity for companies to invest and grow at double-digit growth rates.
Complete report available @ http://www.rnrmarketresearch.com/ophthalmology-devices-market-optical-coherence-tomography-oct-scanner-fundus-camera-tonometer-pachymeter-perimeter-slit-lamp-excimer-yag-laser-femtosecond-laser-iol-contact-lens-compet-market-report.html .
The ophthalmology devices market consists of surgical devices which are used in cases of cataract, glaucoma, refractive errors, and vitreoretinal disorders; diagnostic and monitoring devices; and vision care products. The ophthalmic diagnostic and monitoring devices studied in this report primarily focuses on the devices used to diagnose disorders associated with the retina (posterior segment) and the cornea (anterior segment). These devices measure refractive errors, affix lenses, identify the power of IOLs, and analyze the visual field, amongst others.
The geographies covered in this study are North America, Europe, Asia-Pacific (APAC) and Rest of the world (RoW). North America is the largest market for ophthalmology devices, followed by Europe and Asia. North America and Europe is expected to grow at a slower pace, primarily due to the economic slowdown and saturation in these markets. APAC is an unsaturated market, especially China and India, and these regions are expected to drive the growth of the overall ophthalmology market, mainly due to growing awareness of eye diseases and increasing disposable income.
The prominent players in the market are Alcon Inc. (Switzerland), Abbott Medical Optics (U.S.), Bausch & Lomb Inc. (U.S.), Carl Zeiss Meditec AG (Germany), Haag Streit (Switzerland), Topcon Corporation (Japan), Johnson & Johnson (U.S.), Essilor International S.A. (France), Nidek Co. Ltd (Japan), and Ziemer Ophthalmic Systems AG (Switzerland).
Order a copy of this report at http://www.rnrmarketresearch.com/contacts/purchase?rname=160849 .
Reasons to Buy the Report:
The report will enrich both established firms as well as new entrants/smaller firms to gauge the pulse of the market, which in turn will help firms in garnering greater market shares. Firms purchasing the report could use any one or a combination of the below mentioned five strategies (market penetration, product development/innovation, market development, market diversification, and competitive assessment) for increasing their market shares.
The research report categorizes the global ophthalmology devices market into diagnostic devices, surgical devices, and vision care. All these markets are broken down into segments and sub-segments, providing exhaustive value analysis for 2011, 2012 and 2013, as well as forecast up to 2018. Each of the devices market is comprehensively analyzed at a granular level by geography (North America, Europe, Asia, and Rest of the World) to provide in-depth information on the global scenario.
This research report categorizes the global ophthalmology devices market into the following segments:
Global Ophthalmology Devices Market, by Type
Diagnostic and Monitoring Devices Market

Optical Coherence Tomographers (OCT)
Ophthalmic ultrasound imaging systems
Fundus cameras
Ophthalmoscopes
Retinoscopes
Wavefront aberrometer
Corneal topographer
Autorefractors/Phoropters
Pachymeters
Keratometers
Specular microscopes
Biometers
Visual field analysers/Perimeter
Tonometers
Slit lamps
Optotype projectors
Dioptometers
Surgical Devices Market
Cataract

Intraocular Lens (IOL)
Ophthalmic Viscoelastic Devices (OVD)
Phacoemulsification Devices
Glaucoma

Glaucoma Drainage Devices (GDD)
Stents and Implants
Glaucoma Lasers
Glaucoma Systems
Refractive error

Excimer Laser
YAG Laser
Microkeratome
Femtosecond Laser
Vitreoretinal

Vitrectomy Machines
Photocoagulation Lasers
Illumination Devices
Vision Care Market

Contact lenses
Spectacles
Major points from table of content
7 Company Profiles
7.1 Abbott Medical Optics Inc. (Abbott Laboratories)
7.2 Alcon Inc. (A Novartis Company)
7.3 Bausch & Lomb Inc.
7.4 Carl Zeiss Meditec AG
7.5 Essilor International S.A
7.6 Haag-Streit AG
7.7 Johnson & Johnson
7.8 Nidek Co. Limited
7.9 Topcon Corporation
7.10 Ziemer Ophthalmic Systems AG
Browse more reports on Ophthalmic Devices Market @ http://www.rnrmarketresearch.com/reports/life-sciences/medical-devices/ophthalmic-devices .
About Us:
RnRMarketResearch.com is an online database of market research reports offer in-depth analysis of over 5000 market segments. The library has syndicated reports by leading market research publishers across the globe and also offer customized market research reports for multiple industries.