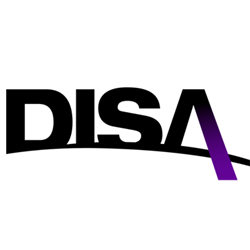 It's an incredible honor for Metascan to be selected by the Defense Information Systems Agency
San Francisco, CA (PRWEB) January 28, 2016
OPSWAT today announced that the US Defense Information Systems Agency (DISA) has selected its multi-scanning solution, Metascan, to be part of the Joint Regional Security Stack (JRSS), the new regional network security architecture subset of the Joint Information Environment (JIE). Deployed at the Department of Defense, U.S. Army and Air Force, OPSWAT's multi-scanning technology will integrate [1] with InQuest's network session inspection and analysis to increase malware detection rates and enhance the security infrastructure at numerous branches of the Department of Defense.
OPSWAT's Metascan has been integrated into the DISA security infrastructure to scan files transferred within the network for malware, identifying files for further analysis by InQuest. Due to the ever-changing virus landscape, no single anti-malware engine is able to detect every threat. The combination of Metascan's signature and heuristic-based capabilities along with InQuest's embedded content inspection and innovative post-processing techniques allows for quick and thorough file analysis, providing the US Department of Defense with the in-depth defense necessary to detect new, complex attacks.
DISA's Joint Information Environment (JIE) is a partnership between the "Joint Chiefs of Staff (JCS), Office of the Deputy Chief Management Officer (DCMO), DoD CIO, Joint Staff J6, CYBERCOM, military services, intelligence community, and National Guard" [2]. DISA leveraged the Metascan 16 package into their network, plus 10 additional custom engines, amounting to a total of 26 anti-malware engines from industry-leading vendors such as Kaspersky, McAfee, Microsoft and Symantec. With anti-malware engines sourced from around the world, Metascan significantly increases detection rates for new virus outbreaks—identifying threats before they spread across the globe.
"It's an incredible honor for Metascan to be selected by the Defense Information Systems Agency," said Benny Czarny, President and CEO at OPSWAT. "We're very proud of all the hard work we've done at OPSWAT and believe that the integration between Metascan and InQuest will help DISA quickly and accurately detect known and unknown threats."
When asked of the partnership, InQuest's CTO Pedram Amini said, "We're honored to have been selected by DISA as the sole session and file analysis tool for defending one of the world's most critical networks. It's a welcome challenge and we look forward to showcasing our technology."
Amini continued, "At the nucleus of our solution is a threat scoring engine capable of factoring a multitude of signals, generated from both our proprietary stack and supported third parties. We integrate with OPSWAT Metascan to add on-prem intelligence from many anti-malware engines, providing our customers with the analytics necessary to both detect and defend against new and complex attacks."
About Metascan
Metascan is already a component of many organization's defense-in-depth solutions, including public entities, such as DISA and critical infrastructure providers, who need maximum protection from cyber-attacks. OPSWAT's multi-scanning technology also powers the free online malware scanner, Metascan Online. The cloud-based multi-scanning solution allows security professionals to easily upload a file to be scanned for malware against 40+ commercial anti-malware engines.
About OPSWAT
OPSWAT is a San Francisco-based software company that provides solutions to secure and manage IT infrastructure. Founded in 2002, OPSWAT delivers solutions that provide manageability of endpoints and networks, and that help organizations protect against zero-day attacks by using multiple antivirus engine scanning and document sanitization. OPSWAT's intuitive applications and comprehensive development kits are deployed by SMB, enterprise and OEM customers to more than 100 million endpoints worldwide. To learn more about OPSWAT's innovative and unique solutions, please visit http://www.opswat.com.
About InQuest:
InQuest offers an on-premise network-based security solution that inspects application content over the most commonly used network protocols and performs Deep File Inspection (DFI) capable of detecting malware as it passes through your traditional security defenses.
The InQuest team works with real-world, high profile networks on a daily basis and draws influences from actual attacks to publish new signatures and intelligence feeds on a regular weekly basis or as needed. To learn more about InQuest and their product offerings, please visit http://www.inquest.net.
Resources:
[1] Metascan Partner Snapshot: https://www.opswat.com/solutions/high-speed-network-monitoring/inquest
[2] DISA Joint Information Environment: http://www.disa.mil/About/Our-Work/JIE