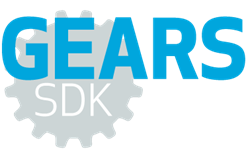 With multiple OPSWAT technologies integrated and more to come in the future, GEARS SDK makes it easier for customers to manage and secure their network.
San Francisco, CA (PRWEB) September 18, 2013
OPSWAT today announced the release of GEARS SDK. The SDK provides a lightweight solution for implementing endpoint compliance and security functionality and reduces the time needed for ongoing application maintenance.
The GEARS SDK, available on the Windows platform, makes it easier for software engineers and intermediate IT professionals to harness OPSWAT's technologies and integrate them into their own applications. Installed on thousands of endpoints worldwide, this technology combines together the endpoint manageability features of OPSWAT's OESIS Framework and the endpoint scanning capabilities of Metascan Client to provide compliance and security features for endpoint clients.
"We are very excited to announce the release of the GEARS SDK," said Tom Mullen, Vice President of Business Development at OPSWAT. "With multiple OPSWAT technologies integrated and more to come in the future, GEARS SDK makes it easier for customers to manage and secure their network."
The endpoint compliance component of GEARS SDK enables software engineers to easily detect, classify and manage thousands of third-party software applications. The technology enables assessment and remediation for endpoint applications in many different categories, including antivirus, hard disk encryption, public file sharing, and others. The SDK provides, for example, the ability to get detailed reports of threat detection history and the ability to enable compliance enforcement with regulations such as HIPAA and Sarbanes Oxley.
GEARS SDK also includes Metascan Client, which provides the ability to scan endpoints with multiple antivirus engines. Powered by OPSWAT's Metascan technology, this lightweight tool enables quick scans of endpoints for malware prior to a network or server login and can be configured to scan running processes and loaded process libraries. Since no single antivirus product can detect every threat, Metascan Client uses up to 30 antivirus engines for increased threat detection.
The GEARS SDK provides simplified application maintenance by containing its own update mechanism. Any software update to the SDK or software development kits being used will be automatically deployed to the machines with the software installed. Additional components powered by OPSWAT technologies, such as the application uninstallation tool AppRemover, will be available in future versions of GEARS SDK.
For a free trial of GEARS SDK, sign up for a free OPSWAT Portal account. The free OPSWAT Portal account will allow deployment to three endpoints. For more information or to deploy GEARS SDK to additional endpoints, please contact sales(at)opswat(dot)com.
---------
About OPSWAT
OPSWAT is a San Francisco based cyber security company that provides technologies to secure and manage IT infrastructure. Founded in 2002, OPSWAT delivers intuitive applications and comprehensive software development kits for SMB, enterprise and OEM customers, which are deployed to more than 100 million endpoints worldwide. OPSWAT's solutions provide visibility and manageability of applications installed on devices, give organizations greater control over dataflow into and out of their network, and help protect against zero day attacks using multiple antivirus engine scanning and detailed file filtering. To learn more about OPSWAT's innovative and unique solutions, please visit http://www.opswat.com.