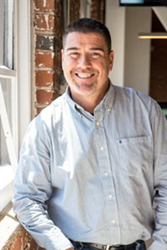 John has more than 20 years of experience establishing and leading successful programs for a variety of security vendors.
San Francisco, CA (PRWEB) June 04, 2015
OPSWAT, provider of solutions to secure and manage IT infrastructure, today announced that John Reumann has joined the firm as Vice President of Sales. John will be tasked with driving OPSWAT's sales activities, and will be responsible for expanding its channel program. His goal is to offer growth opportunities to channel partners worldwide: "The increased public awareness of targeted attacks, spear phishing and advanced persistent threats has made information security more of a board room priority than it has ever been before. No one wants to make the headlines because of a breach. This presents a big opportunity for our channel partners, and I want to help them round out their offerings so they can take full advantage of this industry shift."
John has more than 20 years of experience establishing and leading successful programs for a variety of security vendors. His channel sales career began at Cheyenne Software, where he was the National Channel Manager for 7 years. He then worked for Sybari Software, an enterprise security firm, where he was responsible for building, leading and executing their channel strategy, establishing a strong channel presence in the federal government sector prior being acquired by Microsoft. As the Director of Sales for Fortress Technologies (later acquired by General Dynamics), he was responsible for public sector channel sales. In 2010, he joined GFI Software as an OEM Director, helping the company establish stronger relationships within the community. GFI Software's security business unit then became ThreatTrack Security, an independent company, where he was Senior Director of Worldwide Channel Sales. At ThreatTrack, he was responsible for driving the company's global channel strategy and was named a CRN Channel Chief in 2014 and 2015.
According to Reumann, he is "thrilled to be working with a group with such deep product offerings; OPSWAT touches everything from SMB to Enterprise and OEM customers. They're positioned for significant growth and I'm excited to be a part of it."
OPSWAT CEO Benny Czarny stated that Reumann's appointment was a sign of the firm's commitment to expanding its network of customers and channel partners worldwide. According to Czarny, "John's track record for creating mutually beneficial partnerships is second to none—his ability to assess need and place organizations within the right part of OPSWAT's product ecosystem is already paying dividends for us."
About OPSWAT
OPSWAT is a San Francisco based software company that provides solutions to secure and manage IT infrastructure. Founded in 2002, OPSWAT delivers solutions and technologies that protect devices and help secure digital data flow. OPSWAT's intuitive applications and comprehensive development kits are deployed by SMB, enterprise and OEM customers to more than 100 million endpoints worldwide.