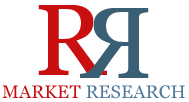 Dallas,Texas (PRWEB) July 14, 2014
In this report optical parametric devices (OPDs) are analyzed with respect to their performance and their market demand. The features of several different types of OPDs will be extensively examined in relation to their role in applications ranging from optical networks to medical applications.
The importance of these components in R&D will also be analyzed. An insight will be given to their potential for future use and how this is affected by furthering the knowledge in materials employed for their fabrication.
Complete Report Available @ http://www.rnrmarketresearch.com/optical-parametric-devices-2014-2020-market-report.html .
Also the report Optical Parametric Devices 2014 – 2020 evaluates OPDs as a driving force behind market trends specializing in photonics, optical networking, research and various other applications that are of market significance. These claims will be substantiated by evidence based on discussions with companies and providers of such devices. Their expectations on the future demand of OPDs will also be examined.
Report Audience

Telecom Network Operators
Telecom Device Manufacturers
Telecom Infrastructure Providers
Commerce, Content and Application Providers
Order a purchase copy of this report @ http://www.rnrmarketresearch.com/contacts/purchase?rname=195905 .
Table of Contents
1.0 Introduction
1.1 Principles of Operation
1.2 The Need for OPD
2.0 Technical Analysis
2.1 Optical Parametric Amplifiers (OPAs)
2.2 Optical Parametric Generators (OPGs)
2.2 Optical Parametric Oscillators (OPOs)
2.3 Various Types of OPDs
2.4 Advantages of OPDs over competing Technologies
3.0 Market Analysis
3.1 Market Growth of OPDs as part of Optical Networking
3.2 Current Tends in Integrated Optical Devices
3.3 Impact of Nonlinear Materials on the Performance and Demand for OPDs
3.4 Future Growth Predictions (Market forecasts 2014-2020)
3.5 Revenue Predictions (2014-2020)
3.6 Revenue Forecast for Applications (2014-2020)
3.7 Optical Network Market Forecast (2014-2020)
4.0 Industrial Focus
4.1 Existing Industrial OPDs Infrastructure
4.2 OPDs Applications
4.3 Overall Comparison with Alternative Technology Trends
4.4 Applications related to OPD's expected to be Successful
4.5 Future Potential Industrial Growth
5.0 Conclusions
Explore more reports on Telecom Equipment industry at http://www.rnrmarketresearch.com/reports/information-technology-telecommunication/telecommunications/telecom-equipment .
About Us:
RnRMarketResearch.com is an online database of market research reports offer in-depth analysis of over 5000 market segments. The library has syndicated reports by leading market research publishers across the globe and also offer customized market research reports for multiple industries.