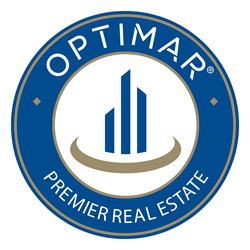 Following our success in Latin America & Florida, we decided to follow the Market trend to the northeast.
New York, New York (PRWEB) February 04, 2016
OPTIMAR Premier Real Estate http://www.OPTIMAR.com , a privately owned and operated national brokerage, announced earlier this month that it has opened a new full-service office in Manhattan. This expansion will bring the unique OPTIMAR brand of real estate services and agent support to the City and throughout the state of New York.
Bridging the gap between the New York and South Florida markets, the Manhattan office will cater to the Luxury Residential Market, as well as the Commercial Sales & Development markets. Led by NYC native Abe Gross, OPTIMAR's new sales of operation is centrally located at 60 East 42nd St., Suite 1502, One Grand Central Place. Mr. Gross brings to OPTIMAR over 30 years of experience working in the tri-state region, in addition to international accomplishments over the past decades. Previously a leader and Senior Vice President at CBRE for the last 12 years, Mr. Gross has transitioned his specialties in all phases of the Commercial real estate business to OPTIMAR, which include commercial developments, acquisitions, dispositions and the leasing of industrial and retail properties.
Catering to worldwide clientele, OPTIMAR founder Hernan Gleizer along with his partners, Albert Benalloun and Fernando Alpern, apply their visionary and experienced knowledge to all aspects of commercial and residential real estate. As stated by Albert Benalloun, a recognized leader in the South Florida real estate market, with over 25 years of investment banking, financial restructuring, retail development and principal investment experience, "Our mission is to represent the boroughs with experienced brokers. We are excited and look forward to providing New Yorkers with our goal of prime customer service!"
For more information about OPTIMAR's New York office, please call (929) 352-5577.
About OPTIMAR:
OPTIMAR is a top local brokerage leader in Luxury Real Estate in the South Florida market. With over 500 associates and a complete team of professionals, OPTIMAR continues to expand and provide optimized real estate marketing solutions for the other growing markets of the United States. "Following our success in Latin America & Florida, primarily in Commercial, Development and the high end residential sales & leasing, we decided to follow the Market trend to the northeast." said Hernan Gleizer CEO & Founder of OPTIMAR. The rapid growth in commercial and residential luxury market over the last year in New York, made the opening of the new office OPTIMAR Premiere Real Estate, the right business move