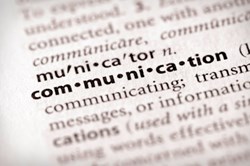 This will give clients a unique advantage with more personalized search listings, vs. their competition for similar keyword searches. - CEO Michael Huth, www.ImageForward.com
Tampa, FL (PRWEB) December 31, 2013
One of the big SEO and internet presence management changes to roll out in 2013 was the importance of Google verified author bylines in blogs, or the blog portion of websites. As part of a continued effort to dominate search engine results pages for Home Instead Senior Care Franchise clients, Image Forward enhanced some 200 content optimized client sites by adding custom localized and optimized SEO title tags and descriptions, as well as custom Google verified author bylines to any client taking a proactive role with custom blog posts. Michael Huth, Image Forward CEO states, "Many clients have become interested in adding their own unique perspective and voice to the custom blog, so we worked with them to verify their authorship byline with Google. This will give clients a unique advantage with more personalized search listings, vs. their competition for similar keyword searches."
Content Optimized websites or the Image Forward "corporate blogging platform" are but one of many 2013 service upgrades to existing franchise clients. For more information about internet marketing services please visit http://www.ImageForward.com
About Image Forward
Image Forward, a digital marketing agency, helps our clients to drive revenue by leveraging and building audience engagement through the use of proprietary tools including a high recognition local SEO directory system (if-Places) containing over 105,000 local business listings & automated social content distribution system (if-Social). The company provides turnkey Internet Presence Management Solutions to improve brand visibility by establishing a local search presence & publishing high value content to social portals.
Internet Presence Management
http://www.ImageForward.com
Tampa, FL USA
###