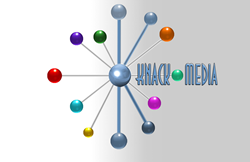 Talk to an Orange County DUI lawyer for free by calling 877-227-9128.
(PRWEB) January 16, 2015
Chris Koch & Associates is a criminal defense law office that services most of Southern California. The firm handles all matters of criminal law but specializes in DUI defense in Orange County, California. They just announced a continuation of services with public relations and media company KnackMedia.com to continue online marketing in search of clients. The firm uses the media company for news releases for drunk driving defense information, and the criminal defense office's announcements. The firm has its main office in Corona, California, but has locations throughout Southern California to help service those in need of proper legal defense. The Orange County DUI lawyers also offer a no-cost consultation over the phone for those who can't make it into the office. To read about the attorneys or to schedule a consultation about a criminal arrest visit, http://www.duiattorneyorangecountyca.com
Southern California Law enforcement is very aggressive when it comes to arresting people for drunk driving and for the use of illegal drugs such as, Cocaine, Cocaine Base (Crack) Heroin, and Methamphetamine (Meth). Having a criminal defense attorney defending an individual may reduce fines and jail time. The lawyers can represent a client from the very start of the Orange County DMV hearing, all of the way to trial, if needed. Chris Koch & Associates has the knowledge, experience, and the right relationships clients will need to assist them in this difficult time of their life. The DUI attorneys take care of their clients' best interests and always fight hard to make sure they are not unjustly treated by the court system. To speak with a Riverside DUI attorney about a recent drunk driving arrest, call the local office at 877-227-9128 or click and watch one of the firm's video's here: https://www.youtube.com/watch?v=ydCStDnI6dA
About Christopher Koch: Graduate of University of San Diego School of Law was admitted to practice law in November 2001. The law office is experienced in criminal defense, very well respected and locally connected in San Bernardino, San Diego and Orange Counties. As a local attorney in these jurisdictions, he has the ability to get the best possible outcome for clients. For more information about a free consultation or to speak with the best criminal defense attorney in Orange County, California, contact the firm and speak with a lawyer.
Contact: Chris Koch
https://www.facebook.com/DuiAttorneyOrangeCounty
Phone: 877-227-9128