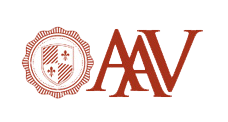 If you have been arrested for drunk driving in Orange County you need proper legal defense. Call 877-227-9128 and speak to an attorney today.
Orange County, California (PRWEB) December 12, 2014
DUI defense lawyer Chris Koch and Associates have helped countless drunk driving cases in Southern California. They offer an affordable defense for those that have been arrested for driving under the influence of alcohol or drugs. They also handle all criminal defense cases relating to domestic violence, theft, drug charges and serious felonies including murder. The lawyers have a new payment plan that offers the clients different payment options to help make proper legal defense more affordable. To receive a no cost consultation over the phone to discuss how to defend a DUI arrest in Orange County California or other criminal charges call 877-227-9128.
The BAC or blood alcohol content of .08 percent in the state of California, this is considered the limit and beyond this reading the driver is considered not legal to drive. The consequences for this can be quite serious, including fines ranging from $1,000 to $3,000 depending on the city the person was arrested in. These are big charges and many people are unable to afford them when they also have to pay the attorney fees and other legal charges. The new payment plans was announced by the DUI attorney's office in Orange County and should be supported by those who are currently facing DUI criminal charges. It is undoubtedly a difficult issue for the entire family when someone is arrested for any criminal offence. These people will now be able to retain a lawyer as well as pay all fines within the specified time period and be able to resolve this serious issue. The payment plans have flexible options that require no credit, free consultation over the phone, and a reasonable overall cost for handling the case on the behalf of the client.
About Christopher Koch: Graduate of University of San Diego School of Law Admitted to practice law November 2001. The law office is experienced in criminal defense, very well respected and locally connected in San Bernardino, San Diego and Orange Counties. As a local attorney in these jurisdictions he has the ability to get the best possible outcome for clients. For more information about a free consultation or to speak with the best criminal defense attorney in Orange County California, contact the firm and speak with a lawyer.
Contact: Chris Koch
http://www.duiattorneyorangecountyca.com/contact/
Phone: 877-227-9128