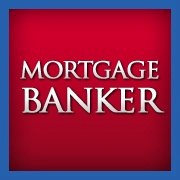 The top real estate agents and mortgage professionals are working together to supply home buyers with the best experience possible. Call 877-889-7474
(PRWEB) April 02, 2014
AnikimCreditCorp.Com has become a leader in the mortgage and lending industries. They have been able to showcase their expertise and connections by connecting banks with those who are looking for loans, and vice-versa. Having had so much success in that side of the industry, they have decided to expand their services to include real estate agents as well, by producing promotional videos. Now not only can they help future home buyers get approved for the loan that they need to get the house of their dreams, they can also help future home buyers find the best real estate agents in their prospective areas, so they can definitely find the house of their dreams. The company recently announced that Kevin Leonard and his team will lead the mortgage platform for these new real estate agents. By promoting only the best Realtors in Orange County, they have been able to make sure that prospective buyers don't waste their own time on having to work with many real estate agents. They are able to accomplish this by creating simple marketing and advertising videos that clearly give out the information that the future buyer needs to get in contact with the best real estate agent in a specific area. For example, see "Top Real Estate Agent Irvine CA".
The company has chosen to focus its efforts on the Southern California area. Representing many Orange County real estate agents, who all have years of experience, and only positive reviews, and tons of listings, they have already been able to be extremely successful at making the connection between future buyer and agent. The top Realtors in Southern California are supported by the company's custom YouTube videos that give out their contact information. By using the top online marketer in the country they have been able to make sure that their videos are the first seen, and most likely to be clicked on.
The company started this new campaign, a few months back, with videos for San Diego real estate companies, and they have been able to rise in the ranks, and really showcase their Realtors and their services. The firm's focuses right now is the Orange County area. The videos were released in hopes to get the attention of potential clients. They hope that by using their contacts and their networking skills, that they can make the whole home buying process as stress free as possible. It can be really difficult to find the right Realtor, somebody who understands exactly what clients want. Buying a house is a huge step, and is one of lives biggest decisions. AnikimCreditCorp.Com knows that with their guidance, they can help the prospective home buyer make the entire process easier and less of a hassle. They have that great way of connecting and making relationships with the best in the business.
The company is exited to announce the Mr. Kevin Leonard will be handling the mortgage division for the agents in Southern California. Mr. Leonard has over 15 years in the industry and is responsible for over 5 billion in residential loans. Anikimcreditcorp.com has been focusing on highlighting specific cities that are in the top counties in Southern California for the mortgage division to concentrate on. The company helps all of its Realtors by giving them all the internet marketing tools needed to compete in today's market. Future home buyers looking to purchase a home in a specific area are guaranteed that AnikimCreditCorp.Com has the best real estate agent and mortgage professional in Orange County to match them with. The marketing firm has completed videos for each city, created specifically for the realtor who is the top in that area, and is in the works of releasing them to the public. To find out more about the new marketing drive by the consulting company, or to speak with a company representative call 877-889-7474
About the company: AnikimCreditCorp.com was started after the mortgage crisis to help struggling loan officers and net branches find mortgage banks that were able to sustain through the tough times. Since then the company has built relationships with banks and brokers throughout the county, and helps those looking for mortgage loan officer jobs in Orange County with local lenders. The company also helps connect some of their banker clients with a scratch and dent residential mortgage loan outlet to help clear warehouse lines.
Contact:
Mason Baxter
877-889-7474