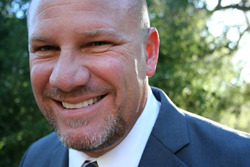 Work with the top mortgage and real estate professionals in Orange County, call (949) 777-6468
Orange County, California (PRWEB) April 07, 2014
A brand new resource website is being developed by mortgage professional Kevin Leonard. The new marketing tool combines Orange County loan information alongside the city's top Realtors to ensure viewers receive all the knowledge they need for buying or even selling a home. The new pages for the site include, "real estate agent Yorba Linda" and "real estate agent Coto de Caza", to name a few. The pages display home loan information, as well as the real estate partner Kevin Leonard has chosen to work with in the area. Mr. Leonard has over 15 years of experience in the industry, and as a mortgage banking consultant. He also has a team of mortgage professionals located in Irvine California that offer residential home loans to consumers. As a mortgage professional, he has focused primarily on the purchase market. By offering pre-approvals for his clients, they know exactly how much home they can afford and he then connects them with one of his trusted real estate agents. Mr. Leonard stated, "Real estate agents are not all the same, only a few in each city handle the majority of the transactions. I only work with those that have a proven track record, so I know that my client will be handled properly." To discover more about this resourceful website being developed by this mortgage expert visit, http://www.kevinleonardmortgageexpert.com/agents/
Choosing the wrong mortgage professional or real estate agent can cost time and money to the client. Mr. Leonard knows that the more information a borrower has at their fingertips the more likely they will be to make the right financial decisions. By taking the guesswork out of how much people can afford and offering programs they will benefit from, like first home buyers and FHA or VA loan programs that are currently being offered by Orange County mortgage lenders, borrowers know exactly where they stand. The new website takes it a step further than most real estate agent or mortgage websites by providing all the most recent city information like population, housing and points of interest. New page seen here, "Real Estate Agent Dana Point", showcase the real estate agent and all the city information and important links for the city. The mortgage professional has similar pages being developed for cities throughout Southern California, and in total will represent hundreds of cities and towns. Mr. Kevin Leonard and his team are responsible for billions of dollars in fundings over the last 15 years, and they assist many large national banks in recruiting and marketing territories. The new co-branding idea was implemented to help grow the relationship between real estate agent and mortgage originator. Many mortgage lenders are looking to grow their purchase business since the refinance boom has ended, and those getting started in the last few months may feel they are showing up to the game a little too late. But, the lenders that have competitive rates, that can offer fast approvals and great customer service will be able to survive today's tough lending environment.
About Kevin Leonard:
Mr. Kevin Leonard entered into the mortgage business in 1997 and quickly rose to become the top producing loan officer in the country for one of the largest mortgage bankers, and earned national acclaim for his efforts. He was then a regional manager for a lender based out New York before opening up his own company. Mr. Leonard grew his own mortgage bank to thousands of employees and funding over 5 billion in residential loans. He is currently licensed to originate loans in the state of California and consults for the largest mortgage lenders the county.
Contact
Kevin Leonard
(949) 777-6468
http://www.kevinleonardmortgageexpert.com/contact/