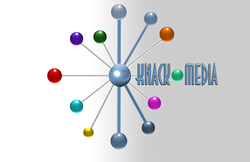 Have an experienced Orange County DUI defense attorney represent you in court, call 877-227-9128
Orange County, California (PRWEB) June 09, 2015
A local law office that handles DUI arrests in Riverside and Orange County California has a new agreement with Knackmedia.com's local placement division. The criminal defense attorneys recently entered into an agreement for the media company to handle their local social media management. The DUI defense lawyers at Chris Koch and Associates have their main office in Corona California but have satellite locations throughout Southern California to help make it convenient for their clients. The firm also knows that many clients prefer to speak with an attorney over the phone, because of busy work schedules. The firm is hiring the media firm to make sure that the online information about the firm and its locations are correct, to alleviate any confusion if someone searches on line for an office. To talk to one of the criminal defense attorneys about a recent DUI arrest in Orange County California call 877-227-9128.
Getting arrested in California for driving under the influence is a serious matter. Convictions can carry stiff fines and even jail, and suspension or loss of driving privileges. Having an experienced DUI attorney defensing an individual's case can minimize the charges or even have the charges dropped all together, depending on the circumstances. The defense lawyers even offer a no cost 30 minute consultation over the phone to answer questions about an arrest. Chris Koch and Associates not only handle DUI arrests, but also are tremendously experienced in all traffic related cases, assault, drug, gang, and theft cases. The lawyers are also able to assist in the toughest of cases as well, including murder.
About Christopher Koch: Graduate of University of San Diego School of Law was admitted to practice law in November 2001. The law office is experienced in criminal defense, very well respected and locally connected in San Bernardino, San Diego and Orange Counties. As a local attorney in these jurisdictions, he has the ability to get the best possible outcome for clients. The law firm has defended all forms of criminal charges, and specialize in drunk driving defense. For more information about a consultation or to speak with the top DUI attorney in Orange County California has to offer, contact the firm and speak with a lawyer. For cases in Riverside County call and ask to be connected to the Corona office.
Contact: Chris Koch
http://www.duiattorneyorangecountyca.com
Phone: 877-227-9128