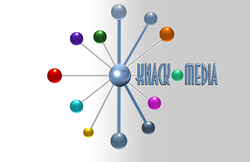 Get the defense you need following an arrest in Orange County. Call the top criminal defense lawyers in the city.
Orange County, California (PRWEB) August 20, 2014
The criminal attorneys at Chris Koch & Associates have worked the Southern California criminal courts for years, and have handled many DUI cases. The law firm is always looking to provide affordable legal defense for local residents in need. In order to do that effectively the law office has to keep marketing costs down, so they can pass the savings to the client. The DUI defense lawyers signed a new deal with KnackMedia.com, a respected online media company which has been providing the firm with effective affordable marketing. The firm has used the service over the years, but the new contract will include Google Adwords and Facebook ads as well. To find out more about the law office, or the criminal defense cases they offer assistance on visit, http://www.duiattorneyorangecountyca.com
Chris Koch & Associates, a top criminal defense law office representing clients across Southern California, wants to announce the launch of their new marketing campaign that looks to reach those arrested for drunk driving, and other moving traffic offenders in Orange County CA. Serious traffic violations can cause a great amount of aggravation and inconvenience to the lives of the individuals who are charged with them. Not only are these recipients usually required to appear in court, but they also incur stiff penalties which can include community service, random or scheduled drug testing, and even jail time. Driver's licenses can also be suspended which leaves offenders trying to come up with other ways to get to work and other necessary places. To find out more about the defense options for those arrested call the office directly at 877-889-7474.
Residents living in Los Angeles, San Bernardino, Orange and Riverside counties receive expert criminal defense, and trial legal representation by the lawyers of Chris Koch & Associates. These attorneys have many years of experience and a large network of legal connections to assist those charged with DUI, gang activity, drugs, murder, assault, theft, etc. The local office for the defense firm hired KnackMedia.com to help assist the law office to promote the message about the importance of speaking with an experienced Orange County DUI lawyer if someone has been arrested. The criminal defense firm continues its online presence by using the top SEO service to promote free consultations, and distribute information on criminal defense, on the firm's blog and social media pages. By providing this information online, along with no cost consultations the lawyers hope to attract more local residents looking to speak to an attorney. To learn more about the law firm visit the company Facebook page, https://www.facebook.com/DuiAttorneyOrangeCounty
About Christopher Koch: Graduate of University of San Diego School of Law Admitted to practice law November 2001. The law office is experienced in criminal defense, very well respected and locally connected in San Bernardino, San Diego and Orange Counties. As a local attorney in these jurisdictions he has the ability to get the best possible outcome for clients. For more information about a free consultation or to speak with the best criminal defense attorney in Orange County California, contact the firm and speak with a lawyer.
Contact: Chris Koch
http://www.duiattorneyorangecountyca.com/contact/
Phone: 877-227-9128