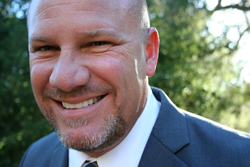 Work with the top real estate and mortgage professionals in Orange County California by calling (949) 777-6468
Orange County, California (PRWEB) January 02, 2015
Mr. Kevin Leonard and his team of finance and real estate professionals are starting 2015 with a bang. The group announced openings today for 2 new locations in Orange County, California. The new locations will be used for recruiting new real estate agents and marketing for new clients. The team of industry leaders have been on the fast track since early 2014 and look to take over the mortgage and real estate market in the year 2015. They have been actively recruiting new mortgage professionals and real estate agents and providing with the tools they need to be successful in today's market.
Kevin Leonard stated, "Both industries have always been competitive; what makes us different is the training and the marketing. Getting your license is the easy part; being able to make a living at it is the difficult part for most people. Our goal is to help our team members to become the expert Realtor or mortgage professional in his or her local market. We provide an excellent training program and support staff of proven leaders. People choose to work with our origination because they can make money; it's as simple as that."
Learn more about this group by visiting the website shown here, http://www.kevinleonardmortgageexpert.com/
The team headed by Kevin Leonard has just finished staffing a real estate broker in Murrieta, California with agents and mortgage originators, and plans on doing the same for the new offices in Orange County, CA. The origination has a contract with a search engine optimization company to help promote the success of the team and its members.. The group knows there are plenty of licensed loan officers and real estate agents in Orange County that are struggling and need the proper support and leads to become successful. The group attends local functions as well as promoting the openings on Social Media and industry related websites. Working with the right team can make all the difference in this highly competitive field and this team claims they have the winning formula. To find out how to join the group, contact them directly by visiting Kevin Leonard's webpage, or by calling the Orange County office.
About:
Kevin Leonard entered into the mortgage business in 1997 and since then he has become one of the leading mortgage experts in the country, and has earned national acclaim for his efforts. Mr. Leonard prides himself in offering constant communication with his clients so that they have a full understanding of the loan process from start to finish. He is personally responsible for thousands of fundings, and along with his team, he has over 5 billion in residential loans funded to his credit. Mr. Leonard has a full understating of the loan process from start to finish, and also consults with a long list of mortgage bankers in the secondary market. There are few, if any, that have the experience that Kevin Leonard has in the mortgage profession. He was one of the first to register with NMLS in 2008 when it was first instituted, and currently is licensed in the state of California as a loan originator. He is partnered with the best real estate agents in Sacramento for a good reason—he offers fast pre-approvals with the ability to fund purchase loans quickly. To learn more about reverse mortgage lenders, click on the link provided.
Contact:
Kevin Leonard
Phone: (949) 777-6468
NMLS #6279