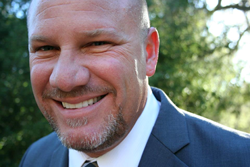 Work with a lender that works directly with the top real estate agents in Orange County by calling 949-777-6468
Orange County, California (PRWEB) June 13, 2014
Top mortgage specialist Kevin Leonard has stated there are new job offerings in Orange County in response to new Realtor commitments. The mortgage consultant and his team's recent partnership with Orange County real estate agents bankers has the mortgage lender searching for qualified licensed candidates. The mortgage industry has been slow since last year when refinances slowed up, and the job recovery has been very slow. The home loan specialist is happy to announce that mortgage loan officer jobs in Orange County CA are needed for many of the team's Realtors. Because of the shortage of refinances, the consultant says the jobs that are available are out there for only the best qualified mortgage professionals. The mortgage lender is offering a competitive pay and good healthcare benefits as well. The mortgage professional is also promoting mortgage branch opportunities that are available for small groups of loan officers doing some type of reasonable loan volume per month. Some of these mortgage branches may be looking to move from broker to banker, and others may not like the lender that they currently work for varies reasons. Whichever the case, Kevin Leonard says they have plenty of great mortgage bankers looking to facilitate their loan production volume.
There are plenty of mortgage originators in Orange County, and there are many individuals still out of work and are actively looking to start a career. The mortgage professional says there are local mortgage bankers that are willing to help train licensed mortgage originators on all the different products available to the consumer. The new loan officer jobs in Orange County are being offered to assist the real estate agents with pre-approvals for home purchases, so the loan officers have to be licensed and trained on all the products that are available. To learn more out about the mortgage loan officer jobs in Orange County that are available, or about the mortgage branch opportunities that mortgage lenders are offering visit, http://www.mortgagebranchopportunities.org/
Internet marketing consultants helps to promote the mortgage professional's various online marketing campaigns by using real estate job forums. The mortgage professional delivers real time mortgage job information on these industry forums and blog sites to find new candidates. Kevin Leonard and his team believes by offering real estate agents relationships to mortgage loan officers they can keep the cost of marketing down so the originators can just concentrate on servicing the Realtors client's. The mortgage professional and his team also helps its loan officers by setting up all the internet marketing tools needed to compete in today's market. By helping the originators with real estate agents the mortgage professional's team stay busy with providing pre-approvals for home loans in Orange County.
About: Kevin Leonard entered into the mortgage business in 1997 and quickly rose to become the top producing loan officer in the country and earned national acclaim for his efforts. Mr. Leonard prides himself in offering constant communication with his clients so that they have a full understanding of the loan process from start to finish. He is personally responsible for thousands of fundings, and along with his team, he has over 5 billion in residential loans funded to his credit. Mr. Leonard has a full understating of the loan process from start to finish and also consults with mortgage bankers in the secondary market. There are few, if any, that have the experience that Kevin Leonard has in the mortgage profession. He was one of the first to register with NMLS in 2008 when it was first instituted, and currently is licensed in the state of California as a loan originator. He is partnered with the top real estate agents in Orange County for a good reason, he offers fast pre-approvals with the ability to fund purchase loans quickly.
Contact: (949) 777-6468
Kevin Leonard
NMLS #6279