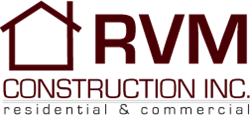 Carl comments, 'I couldn't be happier to join the crew here at RVM Construction. The family run feel of the business paired with their crazy high construction and delivery standards really fit in well with the way that I have always done business.'
(PRWEB) May 23, 2014
RVM Construction announced today that Carl Sanders has joined the firm to further manage increased requests for kitchen, bath, and other residential remodeling. Carl has a wealth of industry experience in residential home improvement and is a past expert consultant for 33 episodes of the HGTV series "Professional Grade." Carl has a passion for maintaining high quality standards in home improvement project management and quality design, while achieving high levels of customer satisfaction.
Carl joins RVM Construction as a Sales and Design Specialist and Lead Estimator to continue the company's planned expansion. Carl comments, "I couldn't be happier to join the crew here at RVM Construction. The family run feel of the business paired with their crazy high construction and delivery standards really fit in well with the way that I have always done business. I look forward to a long and happy career with this fine team."
Ron Vandermooren, Owner and CEO of RVM Construction said, "as the economy continues to increase and we have stepped up our marketing efforts, it is crucial that we are adequately staffed to be able to deliver the highest quality services to our clients. With Carl on board we are able to add an extra layer of design and estimating experience with our clients. Carl's ability to work with customers to bring their ideas to reality shows that he is a consummate professional and a valued new addition to RVM."
About RVM Construction:
RVM Construction is a Southern California based General Contracting firm specializing in a complete range of all types of residential and commercial construction. Before work begins each project is thoroughly analyzed with the goal to remain on budget and on schedule. RVM proactively identifies potential problems and seeks out the most effective cost-control solutions to fit project requirements.
Clients choose RVM Construction because they value honesty, integrity, and a consistent quality of workmanship. Their proven process provides highly predictable outcomes. The RVM promise is to deliver the finest quality construction within your project budget. RVM employs the best practices available in the engineering and construction industry today.
Their emphasis on quality construction has made RVM one of the most respected construction firms in Orange County.
For more information on RVM construction and a gallery of recent residential projects, visit http://www.rvmconstruction.com.
For more information, contact:
Bonnie Gullickson
714-632-9420