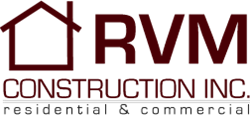 Noted Owner Ron Vandermooren: 'siding is not a typical project in California, but is a fantastic option for building owners that want to take advantage of a finish that can last 25 years.'
(PRWEB) March 19, 2014
RVM Construction, located in Orange County, CA is a general construction firm that offers commercial construction and general contracting services for building owners, investors and property management companies. With a proven process that guides clients in making the most out of investment properties with quality enhancements that not only bring properties up to code but provide added value. From remodeling or expanding your existing building, tenant improvements, to new construction: RVM's commercial building services increase the value of a property, and the revenue and efficiency of the business.
RVM recently completed work at Merrill Gardens in Huntington Beach, a 3-story retirement community, installing fiber cement siding, one of the largest projects of its kind for Hardy Siding in Orange County. Noted Owner Ron Vandermooren; "siding is not a typical project in California, but is a fantastic option for building owners that want to take advantage of a finish that can last 25 years. Fiber cement siding outlasts vinyl, wood, and stucco, often by decades, and resists many common building hazards including fire, wind, insects and rain, making it a great choice for commercial properties. Especially here in Southern California, where termites are common, and damage can cost owners tens of thousands of dollars. Also, it looks great and since it is made with cement, sand and recycled wood-fiber waste products it has that green advantage!
About RVM Construction:
RVM Construction is a Southern California based General Contracting firm specializing in a complete range of all types of residential and commercial construction. Before work begins each project is thoroughly analyzed with the goal to remain on budget and on schedule. RVM proactively identifies potential problems and seeks out the most effective cost-control solutions to fit project requirements.
Clients choose RVM Construction because they value honesty, integrity, and a consistent quality of workmanship. Their proven process provides highly predictable outcomes. The RVM promise is to deliver the finest quality construction within their client's project budget. RVM employs the best practices available in the engineering and construction industry today.
Their emphasis on quality construction has made RVM one of the most respected construction firms in Orange County.
For more information on RVM construction and a gallery of recent residential projects, visit http://www.rvmconstruction.com.
For more information, contact:
Bonnie Gullickson
714-632-9420