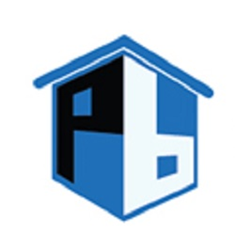 Orange County, CA (PRWEB) July 02, 2014
Orange County kitchen remodeling company, Professional Builders, is now offering in-home estimates at no charge. For the most accurate estimate on home remodeling costs, phone or internet consultations cannot compare to those that are performed in the home, where a representative of the remodeling company can better visualize dimensions and any potential difficulties that may be encountered in such a project.
In these days of rushed and hurried lifestyles, the Internet has become a great way to obtain information quickly and on the go. While this may be okay for comparison shopping on home electronics or for checking on store locations or business hours, it may not be so beneficial for receiving an estimate on home improvement projects. With the limited information that the homeowner can provide, even if a photographic image of the kitchen is included, professionals cannot always give an accurate estimate on the project or kitchen remodeling cost in Orange County.
For the in-home consultation, a representative from Professional Builders Commercial Kitchen Remodeling Orange County will visit the home to discuss the needs of the homeowner and the family to determine beneficial changes that can be made and the cost of such changes. In person, the homeowner will have a much easier time trying to explain the desired changes through both spoken word and visual cues.
In addition to the complimentary estimate furnished by Professional Builders' expert in kitchen remodels in Orange County, a representative will also provide any necessary consultation at no charge. A consultation may be beneficial to those with small kitchens and those who have no clue or just a few ideas on how to improve the functioning and appearance of their kitchen. The experienced craftsmen at Professional Builders will work with homeowners every step of the way to provide the homeowner's dream kitchen in a timely manner and within budget.
Setting up the consultation is easy and convenient. Whether by phone, email, the online contact form, or in person, a representative of the company will respond and provide the homeowner with an appointment time for a complimentary in-home consultation and complimentary estimate for any size of kitchen remodeling project.