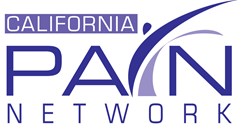 Over 10 effective pelvic pain treatments are being offered by the Board Certified Orange County pain management doctors!
Orange County, CA (PRWEB) January 13, 2014
The top pain management doctors in the California Pain Network are now offering over ten effective pelvic pain treatments. The options incorporate both medical and interventional pain management and are performed by Board Certified Orange County pain management doctors. Call (714) 261-9131 for more information and scheduling.
Pelvic pain can be extremely frustrating, with most issues not being amenable to a surgical fix. The pain may be a result of endometriosis, scar tissue from previous surgery, benign tumors such as fibroids, cyst formation and more.
Treatment options with the Board Certified pain management doctors in Orange County include oral or topical medications such as NSAIDs, muscle relaxers, pain medications and more. Interventional treatments may include superior hypogastric plexus blocks, celiac plexus blocks, trigger point injections. These may provide months of pain relief at a time.
With the plethora of options available for treatment, the regimens are customized to obtain the best results. Over 50 insurances are accepted at several Orange County pain clinic locations including PPO's, Workers Compensation, Personal Injury and self pay.
Along with treating pelvic pain effectively, the pain doctors offer therapies for sciatica, back pain, fibromyalgia, scoliosis, failed back surgery, headaches, arthritis and more. Call (714) 261-9131 for additional information and scheduling.