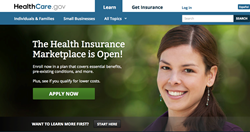 San Diego, CA (PRWEB) October 11, 2013
Though development costs for the recently launched "Obamacare" website Healthcare.gov were initially projected to be $93.7 million according to Yahoo! Finance (http://finance.yahoo.com/news/CGI-Selected-Build-U-S-Wide-iw-3732383167.html), the overall price tag on the health insurance exchange site ultimately topped $634 million according to USASpending.gov (http://usaspending.gov/explore?tab=By+Prime+Awardee&fiscal_year=all&idvpiid=HHSM500200700015I&typeofview=detailsummary). With a huge development budget and over two years to prepare the site, this massive website development project went well over-budget. However, this issue is also common with much smaller scale websites. Marketing consultants at San Diego-based web design agency Bop Design reveal why web design costs can soar and how to keep costs within budget.
Reason #1: Professional web designers design professional-looking websites.
"Your website should be easy to use and look contemporary for at least three years," says Bop Design principal Jeremy Durant. "While the tools like Wordpress themes and web hosting are getting cheaper, quality website development will always be at a premium." Professional web developers are trained to create effective websites that are in keeping with today's web standards. Though businesses are seeking affordable web design solutions, they should avoid setting up a business website themselves. "You wouldn't try to fix your car yourself, so don't risk something as important as your business's online presence," explains Durant.
Reason #2: Effective copywriting and search engine optimization.
Quality professional writers will work to ensure that all website copy is compelling, aligned with the brand's tone, optimized for the web, and contains clear calls to action. Optimization for search engines is also critical. "If your business isn't ranking for related search terms on the major search engines, you are losing leads," says Durant. "Unless you have a degree in marketing, don't try to create the web copy for your site yourself."
Reason #3: Planning takes time….
Pre-planning the user experience and carefully considering a website's structure is the most important step in web development. The planning phase takes time and resources but it's worth it to create a solid foundation for a business's online presence.
Reason #4: …And time is money.
Even with a team of professionals working on a website, the process takes time. The average timespan for development and implementation of a quality small business website is in the twelve- to sixteen-week range. Marketers should set a series of benchmarks for the schedule that their company and their web developer both agree on to ensure that progress is being reached in a timely manner and to reveal any hiccups that might arise before launch.
Businesses can keep costs down by:

Doing their research and working with web design companies who have industry experience and positive client reviews.
Using highly customizable themes from Wordpress instead of coding websites from the ground up.
Staying organized and creating a list of business objectives before meeting with their web development partner.
Staying on schedule and reviewing and approving copy, layout, and functionality by pre-determined deadlines.
Cheap websites can lose prospects for a business, but there are many professionals who are dedicated to affordable web design who will work with businesses to craft an impactful website for any budget. Quality websites are present-day investments but a well-constructed site will support a business for the foreseeable future.
About Bop Design
Bop Design is a San Diego web design agency with offices also in the New York metro area. We express a business values through branding, advertising, design and web design. We also help attract a firm's ideal customer through search engine optimization and search engine marketing. The marketing firm's focus is on small businesses that want an external team of marketing specialists to help give their brand an edge in the marketplace.