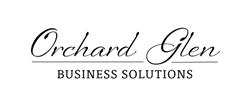 "I am committed to providing quality tax and accounting services while establishing lasting relationships with my clients," states Wendy. "I am looking forward to continuing to provide the same service with Orchard Glen Business Solutions and welcome new clients"
FORT DODGE, Iowa (PRWEB) April 04, 2019
Orchard Glen Business Solutions provides a variety of accounting, tax and business services to clients and welcomes Wendy to the organization.
Wendy has over 26 years of accounting and business experience. She most recently spent nearly 24 years with the M.E. Fort & Co. LPA, PC firm. Additional experience included one year with Schnurr & Company and two years with Allan Redenius CPA PC. Wendy received her degree in Accounting from Buena Vista University where she graduated Magna Cum Laude.
As a Licensed Public Accountant (LPA) with the state of Iowa, she can provide accounting services for businesses and individuals. She is also an Enrolled Agent (EA), which is a tax practitioner licensed at the federal level by the IRS.
"I am committed to providing quality tax and accounting services while establishing lasting relationships with my clients," states Wendy. "I am looking forward to continuing to provide the same service with Orchard Glen Business Solutions and welcome new clients."
Businesses and individuals can contact Orchard Glen Business Solutions and Wendy by phone at 515-570-2222, email to wendy(at)orchardglenbus.com and by mail to Orchard Glen Business Solutions, PO Box 1887, Fort Dodge, IA 50501
Wendy is married to Mike Kelley. Mike is a Regional Quality Manager and Environmental Coordinator for National Gypsum Company in Fort Dodge and has been employed with them for the last 27 years.
Orchard Glen Business Solutions is a full-service accounting and business service organization. Information is available by calling 515-570-2222, sending information to PO Box 1887, Fort Dodge, Iowa 50501 or emailing wendy(at)orchardglenbus.com. Follow along at http://www.orchardglenbus.com, Facebook and LinkedIn.