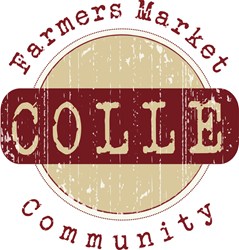 Bohemia, NY (PRWEB) July 30, 2013
On July 30, Colle Farmer's Market, an online market for organic food, recognizes an increase in organic production and gives insight into the reasoning behind the increase.
In an article titled "Earthtalk: Small Increase in Organic Production," published on July 1 in the New Canaan News, the growth of organic production has increased. While the article states that less than 1 percent of worldwide farmland is used to grow certified organic foods, there has been a notable increase in organic production within the past twenty years.
The article also mentions how the more that consumers know about the benefits of organics and the detrimental effects of conventional farming to consumers and the environment, the more the industry will increase. Though the high price of organic food is a main deterrent, a representative from Colle Farmers Market says the price could be brought down if more farmers adopt an organic farming process.
"The solution to this problem is common sense," the Colle rep says. "People cannot always afford to eat organic food, but if more farmers start using organic processes to grow food, the price will eventually decrease. The consumer demand is here, farmers just need to take the next steps."
The Colle rep says organic farming could actually help farmers save money. "Most times, farmers don't go organic because they think it would be more expensive," he says.
"However, it actually winds up being less expensive. Though you have to pay for a certification, you also don't have to pay for the tons of fertilizer and pesticides used on most conventional farms. If more farms go organic, they will not only be helping the environment by eliminating overuse of pesticides, they will also be saving themselves money. It seems like a no-brainer to me and the more organic farms there are, the more affordable organic produce will become."
Colle Farmers Market is an E-Commerce enabled farmer's market community that is passionate about sustainable consumption and responsible conservation. The Colle movement is dedicated to connecting natural product vendors, organic farmers and all people who are living an organic and natural lifestyle.
###