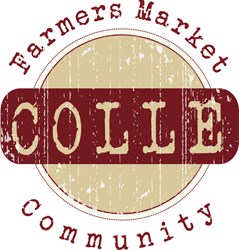 Hearing stories like this really gives me hope for the future of organic farming
Bohemia, NY (PRWEB) August 08, 2013
On August 8, Colle Farmers Market comments on an article published by the Chicago Tribune on July 23, 2013 titled "Farming Program Cultivates Vegetables and Youth," which discusses Prairie Farm Corp and their dedication to teaching young people important life skills through organic farming and community service.
According to the article, the multifunctional youth program is based on The Prairie Crossing Farm in Grayslake, Illinois. Participants in the program are teens from diverse backgrounds and many are recruited through Round Lake High School's English as a second language program, the article says. The teens participate in all aspects of sustainable farming, which includes planting seeds and harvesting the vegetables. They work with the Lake County Health department, sell the produce at farmer's markets and attend community functions such as the Women, Infants and Children (WIC) Farmer's Market Nutrition Program (FMNP).
The article says members of the WIC FMNP can receive fresh vegetable vouchers and participate in an interactive discussion on food preparation. Participants in the Youth Development Program also learn how to cook healthy meals, and are able to bring organic local vegetables home to their families.
A representative from Colle Farmers Market, an organic farmers market, believes that more communities should develop programs like Prairie Crossing Farm's youth program.
"Many young people in today's economy graduate from High School without the ability to pay for additional schooling, and don't have the skills they need to get a job after they graduate. This farm is doing a great service to the teens by teaching them important life skills and to the community by providing them with local vegetables." They say, "Hearing stories like this really gives me hope for the future of organic farming. Maybe some of these kids will end up becoming organic farmers themselves one day, and set up a youth development program like this on their own."
Colle Farmers Market is an E-Commerce enabled farmers market community that is passionate about sustainable consumption and responsible conservation. The Colle movement is dedicated to connecting natural product vendors, organic farmers and all people who are living an organic and natural lifestyle.