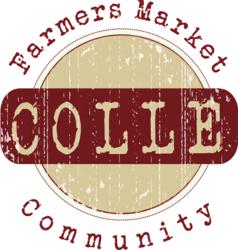 Bohemia, NY (PRWEB) July 05, 2013
On July 5, Colle Farmers Market, an online farmer's market for organic food, commented on an article published by Arginews informing consumers how to read labels placed on foods.
According to the article published by Agrinews, organic food sales have increased from $3.6 billion to $24.4 billion during the past decade. However, it seems that many consumers may be confused about what constitutes as "organic." The article says there are some marketing tactics made by some food manufacturers that label their food as "all natural." The article says these "all natural" products are said to be "made with organic ingredients" in order to attract consumers to purchase these foods under the impression that they are organic. Only foods with the Organic USDA seal are organic, explains the article.
The article suggests that there are many factors that should go into the decision of the consumer of whether or not to purchase organic food. Some considerations include how the consumer feels about eating food grown with pesticides, budget, and the frequency of consumption of a particular food.
A representative from Colle Farmers Market affirms that organic sales have skyrocketed in the past 10 years. However, the Colle rep also says there is a great need for more education on what "organic" really means. "There are many products out there that say they are organic, but are not certified," he says. "The USDA certification is necessary in determining which foods are truly organic. It's really important that consumers look for proper labels to ensure they are buying the organic products they desire. They need to remember that 'all natural' doesn't necessarily mean organic. When purchasing produce from a farm, you should make sure that the farm is certified by the USDA as well."
The Colle rep says that organic foods can actually contain 30 percent less pesticide residue than traditionally grown foods. "It all depends on what you want to put in your body," the Colle rep explains. "If you want to consume as little pesticides as possible, it's better to eat organic food. That's why we started Colle Farmers Market. We want to make healthy, organic food accessible for all."
Colle Farmers Market is an E-Commerce enabled farmers market community that is passionate about sustainable consumption and responsible conservation. The Colle movement is dedicated to connecting natural product vendors, organic farmers and all people who are living an organic and natural lifestyle.