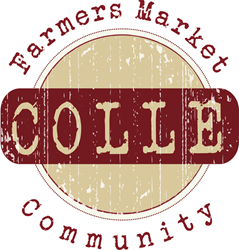 Bohemia, NY (PRWEB) March 01, 2014
Colle Farmers Market, advocate for organic farms, offers advice to consumers on when they should buy organic versus conventionally grown produce.
According to a February 22nd article posted on NJ.com titled "When to Choose Organic Food Products," deciding when to buy organic foods can be tricky. Though they are typically more expensive, organic foods are healthier, and grown without harmful pesticides. Foods like beef and poultry are usually injected with hormones and chemicals, which are often present when consumed. These items are usually better to buy organic.
The article says non-organic produce is treated with fertilizers, pesticides and other chemicals. Organic produce is not grown with harmful fertilizer. The article says foods with tougher exteriors like bananas and oranges are safe to buy traditionally. Fruits and vegetables with softer exteriors like cherries and strawberries are more affected by the pesticides, and should be purchased organically. While eggs and dairy are cheaper to buy non-organic, the article says many children develop stomach problems due to the chemicals found in non-organic dairy products.
A representative at Colle Farmers Market, an advocate for organic farms, affirms that food is almost always safer to buy organically. "Pesticides and chemicals found in non-organic products have been linked to serious side effects and health problems," he says. "Organic products are the safest food to eat because they do not contain harmful pesticides. While most organic products are more expensive, there are ways to buy organic on a budget. For instance, fruits and vegetables with tough skins do not always need to be purchased organic because the pesticides are less likely to penetrate to the part that gets consumed. Other fruits and vegetables with soft, thin skin should always be purchased organic."
Colle Farmers Market is an e-commerce enabled farmers market community that is passionate about sustainable consumption and responsible conservation. The Colle movement is dedicated to connecting natural product vendors, organic farmers and all people who are living an organic and natural lifestyle.
#####