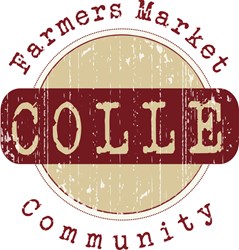 With more people growing conscious of their health, urban farming in cities has increased tremendously.
Bohemia, NY (PRWEB) January 31, 2014
Colle Farmers Market, an advocate for local vegetables, commends Big City Farms for making a huge impact, environmentally and socially, in their community, and why urban farming is the next big thing.
According to a January 26th article from Examiner titled "Big City Farms creating a network of organic farms," Big City Farms, a for-profit urban farming company in Baltimore, has created a network of organic farms. The article says the company supplies local restaurants and grocery stores with fresh produce within 24 hours of harvest. They use sustainable biological farming methods, solar heat, and minimal supply chain methods. By using these methods, Big City Farms is able to conserve water, reduce carbon emissions and urban-heat dispersal, and minimize pollutant runoff into bodies of water. Not only has it created a network of organic farms, but it has also created employment opportunities and an educational experience for people interested in sustainable farming in the communities they serve.
A spokesperson from Colle Farmers Market, says Big City Farms has made a huge impact in the realm of organic farming and will continue to have a positive affect on its communities. "Creating these organic farming networks has been extremely beneficial for both Big City Farms and its consumers," the Colle rep says. "It was able to make positive changes in the environment by using different farming methods to help save water and reduce pollution, while also providing the area with employment and educational opportunities."
The Colle rep says urban farming has become a big trend. "With more people growing conscious of their health, urban farming in cities has increased tremendously," he says. "Urbanites understand the benefits of organic farming, so many have started their own personal gardens or have joined coalitions to expand tiny farms in urban settings. Most cities do not have access to fresh, naturally grown foods. These urban farms are a great way for people to increase the availability to healthy, organic produce."
Colle Farmers Market is an E-Commerce enabled farmer's market community that is passionate about sustainable consumption and responsible conservation. The Colle movement is dedicated to connecting natural product vendors, organic farmers and all people who are living an organic and natural lifestyle.
#####