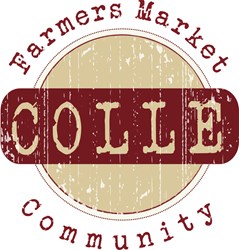 Bohemia, NY (PRWEB) November 23, 2013
Organic food company Colle Farmers Market responds to an article published by the United States Department of Agriculture on November 8th, which tells the story of a Nevada woman who decided to reinvent herself as an organic farmer.
According to the USDA article entitled "Nevada Farmer Reinvents Herself with 10 Acres and a High Tunnel," Carol Huether decided three years ago to forgo her career managing other people's businesses to open an organic farm on her 10 acres of land in Spring Creek, Nevada.
The only problem was that Spring Creek, Nevada was not exactly prime farming real estate. The arid, flat terrain means that dust storms are common in Nevada's notoriously hot summers. In addition, Nevada's dry, frigid winters prevent most crops from sustaining the season. Using traditional farming methods, Nevada farmers typically only have an 85-90-day growing season due to the unforgiving climate.
However, Huether, with help from the USDA, found a way to extend her farming season by using seasonal high tunnels, informally called hoop houses. Hoop houses are skeletal structures resembling greenhouses that are covered by a layer of plastic sheeting. Unlike greenhouses, hoop houses need no paid energy to heat, instead relying on the one resource that Nevada does have: natural sunlight. Spring Creek's lack of terrain features means that sunlight has no obstacles to pass in order to reach the hoop houses. The result is naturally heated areas that greatly extend the growing season.
The article says that an extended growing season has its benefits, "Because there aren't many agriculture producers in her area growing fresh, local, affordable food, she now has a steady stream of customers, including people who stop by the farm and buyers from local businesses and restaurants."
A representative from Colle Farmers Market, an advocate for organic farming, applauds Carol Huether for her unique organic farm. "We are big fans of what Carol Huether has accomplished over the last couple years. By taking advantage of Earth's resources and natural energy, Carol has created a successful organic farm where industrial farms can't. Hopefully, more people will follow in Carol's footsteps."
Colle Farmers Market is an E-Commerce enabled community that is passionate about sustainable consumption and responsible conservation. The Colle movement is dedicated to connecting natural product vendors, organic farmers and all people who are living an organic and natural lifestyle.
#####