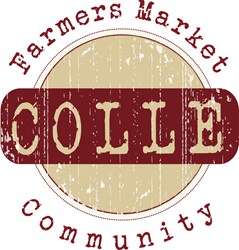 Bohemia, NY (PRWEB) August 20, 2013
On August 20, Colle Farmer's Market, advocate of organic farming, discusses an article published by redOrbit on August 9th, and explores some of the benefits found from consuming and supporting organically grown foods.
According to the article published by redOrbit titled, "Understanding the Benefits of Organic Food," there are many key benefits to maintaining an organic, pesticide-free diet. Much of the difference between conventionally grown foods and organic foods stems from fertilization and pest-limiting processes, the articles says. For instance, organic farmers use natural fertilizers, as opposed to chemical fertilizers. They also use natural methods of eliminating pests, rather than spraying crops with chemical-laden pesticides that could harm the soil.
Organic farmers also feed livestock with organic fodder and give them more space to graze, instead of housing them in tight quarters and treating them with growth hormones or medications.
A representative from Colle Farmers Market, organic farming advocate, says many consumers are "in the dark" when it comes to understanding the differences between conventional farming and organic farming. "Consumers should have a strong understanding of where their food comes from," the Colle rep says. "Eating organic helps to foster a more natural lifestyle and revert back to the way things used to be hundreds of years ago. Fresh, organic food production helps to keep the soil healthy. Most of the time, conventional farming contaminates the soil, which causes the quality in food to drop."
Often times, many families are deterred from organic food due to its price. "While organic foods are often priced higher than conventionally grown foods, it is important to keep a big picture in mind," the Colle rep says. "What may seem like saving a few dollars at the checkout, could be a disservice to the consumer in the long run. Fresh, completely organic produce is always better than conventionally grown foods with layers of pesticides. Organic food carries many long term benefits that conventionally grown food does not."
Colle Farmers Market is an E-Commerce enabled farmers market community that is passionate about sustainable consumption and responsible conservation. The Colle movement is dedicated to connecting natural product vendors, organic farmers and all people who are living an organic and natural lifestyle.
#####