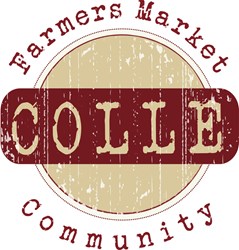 Bohemia, NY (PRWEB) August 22, 2013
On August 22, Colle Farmers Market responds to an article published on The Daily Meal, which details how organic food could prove to actually be a safer alternative to non-organic products and potentially save lives.
According to the article published on The Daily Meal on July 24 titled "Organic Food Could Save Your Life," eating organic food may actually be a life-saving choice in some cases.
The article chronicles the history of Bob Neapolitan, a resident of Ohio, who seven years ago was diagnosed with a rare lung disease, leaving him with a predicted six months to live. After being diagnosed, Neapolitan turned to organic food, and now credits his health "to his newly revamped all natural, organic food diet."
Neapolitan even went as far to say "ridding his diet of foods sprayed with the harsh chemicals used in conventional agriculture has meant the difference between life and death for him."
A representative from Colle Farmers Market says studies show that many people can benefit physically and mentally from implementing an all-organic diet. "Reverting to an all-natural, organic diet can save your body from consuming harmful pesticides and chemicals from treated, processed foods," the Colle rep says. "These chemicals are not good for our bodies and this is just an example of how being cautious of what you eat could help prolong your life."
Neapolitan also started growing his own organic local vegetables in a greenhouse. This hobby even turned into a growing business called "Nature's Wonders Greenhouse" in 2012. Neapolitan prides himself on growing on heirloom seed varieties, which are used to replicate an organic growing process dated before World War II.
For this Ohio resident, organic food proved to be a life altering transformation and his experience has served as an inspiration for many consumers around the world looking to go organic.
"We're so pleased to see Neapolitan improve his quality of life by switching to an all organic diet and we hope people can learn by his example," the Colle rep says. "We wish him many more years of good health and success with his organic food business."
Colle Farmers Market is an E-Commerce enabled community that is passionate about sustainable consumption and responsible conservation. The Colle movement is dedicated to connecting natural product vendors, organic farmers and all people who are living an organic and natural lifestyle.
#####