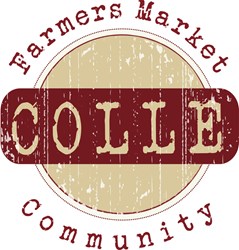 Consumers have a right to know how their food is made and where it comes from.
Bohemia, NY (PRWEB) January 25, 2014
Colle Farmers Market, an organic food advocate, discusses the benefits of labeling foods made with genetically modified organisms and how it could affect the organic market.
According to a January 16th Reuters article titled, "Organic food and farm groups ask Obama to require GMO food labels," some advocacy groups are petitioning the federal government and pleading the case for GMO labeling. However, these advocates are not just individual people, the article says. Some are big brands and popular food companies. Among the names on the petition are Ben & Jerry's, cereal maker Nature's Path, organic yogurt maker Stonyfield Farms, the Consumer Federation of America and several environmental and health groups.
The article says the GMO controversy stems from the makers of biotech corps and many large food manufacturers. They claim that GMOs are not too materially different from conventionally grown foods, and labels will confuse consumers when they try purchase food. While food labels are currently voluntary, the article says more than 20 states are considering mandating GMO labeling.
A representative from Colle Farmers Market says labeling GMOs will provide consumers with an idea of exactly what they are purchasing. "Consumers have a right to know how their food is made and where it comes from," he says. "Brands put their logos on the boxes and labels, but consumers should also know how that food was processed too. GMOs are connected to many human and animal health problems, as well as environmental damage. Labeling these products gives more power to the consumer, and helps them educate themselves on what's in their food."
The Colle rep says a mandatory GMO labeling law could be beneficial to the organic market. "If labeled, people might shy away from purchasing GMOs," the rep says. "This could aid in the increase in sales of organic products. More than ever, people want to be healthy and this could be a step in the right direction. People will be able to make more educated, healthy decisions and possibly flock to the organic food market."
Colle Farmers Market is an E-Commerce enabled farmer's market community that is passionate about sustainable consumption and responsible conservation. The Colle movement is dedicated to connecting natural product vendors, organic farmers and all people who are living an organic and natural lifestyle.
#####