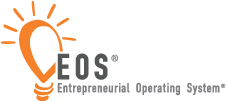 Identifying weak points in one's business is the first big step to fixing them.
Livonia, MI (PRWEB) June 18, 2014
EOS Worldwide, creator of the Entrepreneurial Operating System, recently redeveloped their Organizational Checkup for business owners who want to better understand how efficiently and productively their business is running. The free checkup asks 20 simple questions about one's business, then generates a custom report based on organizational issues recognized from the responses.
"We are excited to release our new Organizational Checkup. It now is compatible with many more browsers, has a clean new design, and offers a more customized report that better identifies the business's issues," says Don Tinney, implementer of EOS. "Identifying weak points in one's business is the first big step to fixing them."
The checkup takes about 10 minutes to complete, and upon completion, a report is sent to the business owner regarding which aspect of the business could use the most work. These aspects are broken down according to the 6 key components of EOS – data, vision, people, issues, process, and traction.
The Entrepreneurial Operating System is a holistic system used by companies to break through productivity "ceilings" and achieve continual growth. It has been implemented in thousands of successful businesses worldwide, and is currently being taught by certified EOS Implementers around the country and internationally.
To use the EOS organizational checkup, go to this link here: http://eosworldwide.com/dl-tools/organizational-checkup/.
To learn more about EOS, or for more information on becoming an EOS implementer, please visit http://eosworldwide.com/.
About EOS Worldwide:
EOS Worldwide is based in Livonia, MI, and for over 13 years has equipped entrepreneurial managers and leaders with an all-encompassing system and a set of easy, practical tools for getting the most out of their businesses more effortlessly, so business owners can also lead a more balanced and fulfilling life. The Entrepreneurial Operating System(R) effectively catalyzes businesses of any size in any industry, and aligns all assets, resources, and human ability to achieve results that would never otherwise be possible. To learn more about EOS(R), please visit EOSWorldwide.com.