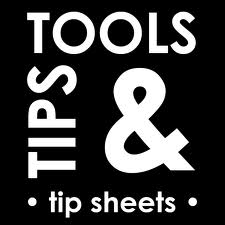 Keys can become confused and complicated easily, these tips make it easy to effectively organize them.
Seattle, Washington (PRWEB) September 07, 2013
Keys can be taken for granted. Most people have so many of them—including keys for home, work, and automobiles, but most people don't realize the safety threat that can come as a result of having keys that are unorganized. If keys come into the hands of the wrong person, it can be extremely detrimental for a home or business owner. Even with a top home alarm system, or business security system, if a burglar obtains the keys to a property, they can cause significant damage.
The home security professionals at AlarmSystemReport.com, a site dedicated to providing reviews of top alarm companies, including FrontPoint Security reviews and Protect America reviews, created a list of tips to help ease the process of organizing keys.
1. Remove all unneeded keys from key rings and throw them away, as long as they can't be used to access a building or home. This is the first step to effectively organizing keys.
2. Separate keys onto different rings or key chains based on their use. For example, don't combine work and home keys onto one key ring. Instead, keeping them separate will help individuals remain organized and also save time when unlocking doors.
3. Use a label maker to quickly identify keys. Mark keys with simple words or phrases like "home" or "work," but never put addresses or any other information that a burglar could potentially use to identify a target. Labels are typically better than stickers, because stickers become easily worn and difficult to read.
4. Create a color-coding system to easily identify and organize keys. One of the best ways to do this is by using nail polish to paint keys based on their particular usage. It's also possible to purchase inexpensive rubber toppers in a variety of colors to make it easy to identify keys.
5. It's advisable to create a hanging hook system for keys in a hidden place within a home. This will not only make it easy to locate keys when they're needed, but will also help homeowners determine if a set of keys is missing.
6. It's important to always be aware of who has spare keys. Many people will give spare keys to friends, neighbors and family members, but in order to prevent security threats individuals should keep a note of who has their keys. If a homeowner loses track of who has spare keys to their home, it may be best to change the locks and create a fresh organization system.
About SecuritySystemReviews.com
SecuritySystemReviews.com is the leading provider of home security reviews and home safety tips. The site provides valuable information about home security equipment, as well as alarm system monitoring.
SecuritySystemReviews.com also offers coupons, discount codes and access to instant quotes, to help homeowners save money on the installation of a home security system.