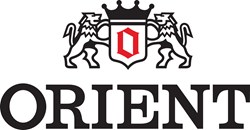 Quality Craftsmanship
Los Angeles, California (PRWEB) August 22, 2013
Puri-Time Inc. ("Orient Watch USA") announced today that it has signed an agreement with My Deals LLC to act as a direct sales force, for Puri-Time Inc. ("Orient Watch USA"). Among the high profile clients that My Deals LLC national sales reps call on include but are not limited to: Fred Meyer & Littman Jewelers, Albertsons, Bass Pro, Sportsman's Warehouse, Bed Bath & Beyond, and many others. This agreement represents a significant milestone in the strategy of Puri-Time Inc. ("Orient Watch USA") to develop and build a national outsourced sales network for the U.S. market. One that has existing relationships and complementary multi- product SKU's with mass market, specialty, big box and independent retailers.
"Mr. Keep has developed a dynamic national sales team of industry professionals that are excited by the uniqueness of our products," stated Mark Kim, CEO of Puri-time Inc. /Orient Watch USA.
"Puri-Time Inc. ("Orient Watch USA") brings a brand that has innovative mechanical technology along with exceptional customer service that will establish their products and separate themselves from the competition while broadening our offering to the retail clients we serve," stated Kevin Keep, President of My Deals LLC.
About My Deals LLC
My Deals LLC ( http://www.mydealsllc.com) has been in business for over 3 years providing seasonal apparel and accessories, as well as soft line type goods for resale. With offices in the United States and China, its sales force calls on mass market, specialty, big box and independent stores. My Deals LLC is a manufacturer, distributor, logistics and sales force driven global company. My Deals LLC's services include a complete design studio with designers that have worked for a number of household name brand organizations such as Disney, OPTIMA Batteries, Falken Tire, Hurley, Playful World Products and many more.
About Puri-Time Inc. ("Orient Watch USA")
Puri-Time Inc. ("Orient Watch USA") (http://www.orientwatchusa.com), which is based in Los Angeles, CA, is the official US distributor of Orient Watch. With its roots dating back to 1901, Orient Watch has specialized in the manufacture and growth of mechanical timepieces. Since 1950, Orient has been at the forefront of the production of mechanical watches in Japan. They join a short list of watch companies that actually manufacture their movements in-house at their factories located in Northern Japan. By doing so, Orient Watch can ensure that the quality of their wristwatches are held to the highest standards— Orient's watches have often been lauded for their rich styling, reliability, robustness, and tremendous value.
First Launch of the product in Retail
My Deals LLC is pleased to announce an agreement between Portland, Oregon based Fred Meyer Jewelers and Puri-Time Inc. to test market the Orient Watch line in 25 locations and online. Founded in 1973, Fred Meyer Jewelers is the nation's third-largest fine jewelry retailer operating approximately 340 jewelry stores in 31 states under the Fred Meyer Jewelers and Littman Jewelers brand names. The stores carry a broad assortment of engagement and wedding rings, fine jewelry for women and men, and brand-name watches. Fred Meyer Jewelers, Inc. is a wholly owned subsidiary of Fred Meyer Stores, Inc., which was acquired in 1999 by The Kroger Co. (NYSE:KR), one of the nation's largest grocery retailers. For more information on Fred Meyer Jewelers, visit FredMeyerJewelers.com, Facebook.com/fredmeyerjeweler or follow them at Twitter.com/fmjeweler.
Dan Hamilton, the watch buyer for Fred Meyer Jewelers has said "I am extremely excited about the Orient brand and the quality/value proposition that it represents for our customers". He predicts rapid expansion of the brand in the next 18 months.