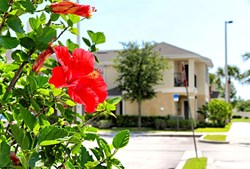 The big question as far as Florida is concerned is what is going to happen to prices over the next two years. Will they keep on rising?
(PRWEB UK) 23 November 2013
Data from sources including Zillow (Source: Orlando Home Prices and values, November 2013) and The Orlando Regional Realtor Association (Source: Orlando Median Home Price Increases 29%, September 25) shows that Orlando property still offers buy-to-let investors the opportunity to profit from property.
Colordarcy analysts suggest, therefore, that property investors should look no further than Florida and Orlando in particular for a combination of rising rents and prices as rents and prices rise in double digits.
Back in 2010 Median rents in Orlando were $850 a month however in 2013, they have now risen to $1,030 according to the latest data from Zillow (Orlando Home Prices and values).
Loxley McKenzie, Managing Director of Colordarcy commented, "The big question as far as Florida is concerned is what is going to happen to prices over the next two years. Will they keep on rising?
We believe that the US economy is in good shape and available property is in short supply, particularly in Orlando where available housing stock levels are still tight.
In our view, properties will be 30% to 40% more expensive to buy in Orlando in another 2 years. So smart investors should be investing now to get the full benefit of this growth.
Orlando tenanted apartments are in high demand amongst Colordarcy clients with enquiries up 150% in the past 12 months."
Colordarcy have just launched a development of Orlando tenanted apartments which have 6% rental yields. The apartments are priced from just $92,000 / £57,500 and include free property management set-up.
The Tradewinds apartments are located just 20 minutes from the airport and 20 minutes from the Disney World theme park.
Notes to the editor:
Colordarcy is a leading property investment company that specializes in finding positive cash flow investment properties worldwide. Their aim is to provide their clients with properties that offer the unique combination of strong growth returns and cash flow positive income.
Investing in positive cash flow property significantly reduces the risk because the property will pay for itself regardless of market conditions, employment status or other financial commitments.
Colordarcy provides complete support before, during and after a sale, including finding tenants, financial assistance, viewing trips and currency services. Colordarcy are proud members of the 'Association of International Property Professionals' (AIPP), and abide by its code of conduct, one established to protect the buyer, by ensuring members follow professional guidelines and procedures.
Colordarcy investment property portfolio includes some of the best properties for sale in Brazil, Florida, Turkey and the United Kingdom.
For more information, supporting pictures or logo artwork, please contact:
Brett Tudor
PR Manager
Tel: +44 (0) 207 100 2393
Email: press(at)colordarcy(dot)com
Web: http://www.colordarcy.com/
Colordarcy Investment Ltd
28 Leman Street
London
E1 8ER