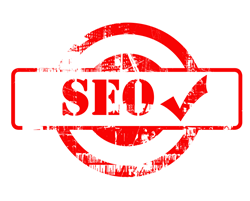 (PRWEB) June 07, 2014
Orlando SEO Consultants, an established leader in Search Engine Optimization and Marketing Services, today announced the launch of a new website to provide business owners with quality marketing services. The website can be viewed at http://www.OrlandoSEOConsultants.com.
According to Orlando SEO Consultants CEO James McGowan, the website officially went live on Sunday, April 20, 2014.
"We are very excited about the release of our website and look forward to providing marketing services to benefit the business owners of Orlando and Central Florida," said McGowan. "Our customers will have the ability to learn about our services and which services will best benefit their business."
Orlando SEO Consultants provide a wide range of marketing services primarily focused on helping business owners promote their business with the right marketing services for them. They provide a free marketing analysis to determine the best Orlando SEO services for their company. All of this information can be obtained by visiting their new website.
A unique aspect surrounding this Orlando SEO Company is they do not recommend all marketing services to their clients. They base their decisions on a wide range of factors that will best benefit the business. When speaking with CEO James McGowan he stated:
"Search Engine Optimization services are not always necessary for all business owners. We have had clients come to us after spending a great deal of money only to learn SEO would be of no benefit to them. They were better off investing into other areas that would benefit their ROI on a monthly basis."
It is clear according to Orlando SEO Consultants that many business owners in Central Florida are spending a great deal of money on services that are not beneficial to their business. They take the necessary time to determine what services will best benefit a business on a monthly basis. It is made clear on their website that business owners are investing great sums of money into marketing services that are of no benefit to them or their company.
When asked how the best services are determined for a company McGowan stated, "We start by providing our customers with a free business analysis to determine where they should be investing their money. This process starts with keyword research to determine if Search Engine Optimization will be of benefit to them. Remember, it is important to determine if potential customers are looking for your type of business online before investing a great deal of money into Search Engine Optimization."
Orlando SEO Consultants also makes sure each company they work with are qualified companies. They have each of their potential clients answer an online questionnaire in regards to their company and online marketing expectations. McGowan stated, "It is important that we have an understanding about your company before we begin any type of marketing for you. By building the proper base we can assure the best possible results based upon the information we have received from our clients. Our goal here is to provide the services that work for you in order to receive a positive ROI."