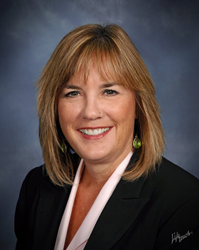 I am honored to be recognized by the Academy as a nurse leader committed to excellence in patient care, says Dr. Kim Kuebler
ATLANTA (PRWEB) August 25, 2020
The 2020 Fellows represent 39 states, the District of Columbia, the U.S. territory of Guam and 13 countries. The Academy is comprised of 2,700 nursing leaders who are experts in policy, research, administration, practice and academia. They also champion health and wellness, locally and globally. Through a competitive, rigorous application process, a committee of elected Fellows review hundreds of applications and select new inductees, based on their stellar contributions to advance the public's health. Induction into the Academy is a significant milestone in a nurse leader's career in which their accomplishments are honored and recognized by their colleagues within the discipline. The American Academy of Nursing is honored to welcome this exceptional class. Their work, across many fields of expertise, exemplifies the power of nursing knowledge in creating meaningful change. As a policy organization, they strive to improve health and achieve health equity through nursing leadership, innovation and science. Growing the Academy's Fellowship bolsters their collective strength and further enables them to meet their policy priorities. Now, more than ever, collaboration is critical, and President Eileen Sullivan-Marx, PhD, RN, FAAN and the American Academy of Nursing members are excited to congratulate this dynamic class of Fellows during the International Year of the Nurse and the Midwife.
Dr. Kim Kuebler is a full-time specialty provider for Ortho Sport and Spine Physicians in Savannah, GA. Dr. Kuebler remains committed to ensuring best practices for the largest, fastest-growing and costliest patient population, those living with two or more symptomatic chronic conditions. As the Director and Founder of the Multiple Chronic Conditions Resource Center her work in clinical practice, research, health policy, publication and education will gain a louder voice as a selected Fellow in the American Academy of Nursing.
"I am honored to be recognized by the Academy as a nurse leader committed to excellence in patient care" says Dr. Kim Kuebler
More about Ortho Sport & Spine Physicians:
Ortho Sport & Spine Physicians has locations in Georgia, South Carolina, Tennessee, and Kentucky. This practice is nationally recognized in orthopedic sports medicine and interventional spine treatment, providing exceptional and personalized care to all patients. They utilize cutting-edge, minimally invasive treatments for complex neck, spine problems and sports injuries. Their lower patient-to-provider ratio, experienced physicians, state-of-the-art facilities and equipment set them apart from other spine, sports medicine and orthopedic practices. For more information about the services provided by Ortho Sport & Spine Physicians, please call their office at 678-752-7246, or visit their website at http://www.orthosportandspine.com.