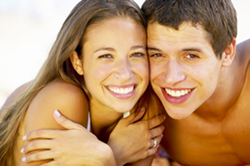 Columbia Orthodontics stresses the importance of a two-phase orthodontic plan.
Vancouver, WA (PRWEB) October 15, 2015
Columbia Orthodontics is an orthodontic office in Vancouver WA. They, like many other orthodontists, say they prefer to complete their work in two different phases. They recently wrote a series of blogs discussing the reasons behind this practice and its benefits.
These blogs can be found here and here.
The first blog post discusses how Columbia Orthodontics believes that the first phase of a comprehensive orthodontic care plan should typically start when the patient is about 9 years of age, once his or her front teeth have already come in. They then recommend that the second phase begin once all of the other teeth have fully come in. The orthodontist says parents may want to consider getting their kinds in for an orthodontic evaluation when they are between the ages of 7 and 9. Once the evaluation has been carried out, the plan can be put together and once all of the patient's teeth are in, the work can begin.
The second post further explains the benefits of the two-phase treatment plan, mainly its cost saving benefits.
Columbia Orthodontics says, "There are several early problems that can be fixed with conservative approaches, which include expanders, retainers and space maintainers as the first phase of treatment. Then when all the teeth come in, braces can be applied as the second phase. This two-phase treatment application is more cost-effective."
The office considers there to be many advantages to carrying out a two-phase treatment plan. They say this is especially true when there is damage occurring to the teeth, calling for early prevention. They also suggest another circumstance where it may be important to use the two-phase treatment plan. This event occurs when cosmetic problems are so severe that a child will be socially impacted by his or her teeth issues.
While it can be more cost effective to use the two phase system, Columbia Orthodontics wants their patients to know that the end result for either the two-phase, or one-phase plans are likely the same. They said, "The good news is that the end result of either the single phase or two-phase treatment will most likely be the same. Although there can be benefits of getting early treatment, in most cases a second phase will also be required. Although most cases could be treated with either option, some issues, like severe bite problems and cross-bites, might need to be dealt with early."
Columbia Orthodontics says patients will find a guidance program that aims to help teeth make their way into the best positions possible. This can, in many cases be completed with very minimal or no orthodontic treatment at all. In order to take part in this program, patients are set up for occasional follow-up examinations to check on how their teeth are coming in. As this process moves along, Dr. Robert Croft may recommend that baby teeth may be removed if they are not falling out like they should. Space holding appliances can also sometimes be used to keep teeth in proper position.
Columbia Orthodontics states that, "The "guidance program" is a courtesy to our patients. It is a great value. In fact, a lot of our patients get checked out for several years without any cost until the appropriate time to attach braces arrives."
Columbia Orthodontics makes it their goal to ensure that their patients receive an orthodontic evaluation early. They want patients to feel confident and comfortable, and say that they will only recommend the necessary care.