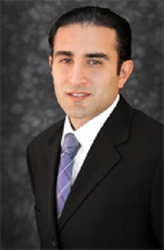 Los Angeles, CA (PRWEB) June 17, 2014
Los Angeles orthodontist, Dr. Allen Yaghoubzadeh, is now offering ceramic and clear braces, in addition to other types of braces. Getting braces can be a big job, but patients with misalignments and malocclusions now have various options to choose from.
Los Angeles braces expert, Dr. Yaghoubzadeh, uses traditional braces to restore smiles. They offer incredible versatility and can be used to correct mild, moderate and severe bite abnormalities, spacing issues and crooked teeth. Clear Bracket Braces and Ceramic Braces are similar in design to traditional braces but use tooth-colored ceramic brackets to support the wires and straighten teeth. Lingual braces and Incognito braces, or braces that are attached behind teeth, may be appropriate for patients who are interested in a more discreet-looking orthodontic treatment and work much like traditional braces, often being used for many of the same corrections. Damon Braces are a special type of self-ligating braces, which can help speed treatment time by moving the teeth more effectively and precisely.
Dr. Yaghoubzadeh, expert in invisible braces in Los Angeles, uses this type of braces for patients with mild to moderate orthodontic issues. These can include Clear Correct and Invisalign. Invisalign options also include Invisalign Express and Invisalign Teen. Each system works similarly and uses clear mouth trays to guide teeth into position. Treatment is carefully planned using advanced imaging programs, and patients will wear the clear aligners at least 20 to 22 hours a day for maximum effectiveness. You can visit the website for information about cost of braces in Los Angeles.
The Los Angeles orthodontist at Orthodontics-LosAngeles.com can help patients explore all their options and learn about available treatments. Patients can compare treatments, take advantage of special offers and schedule a consultation with the orthodontist of their choice. Several locations are available to make it convenient for patients, and many dental insurance plans are accepted along with financing plans to make affording the care patients need easier and more budget-friendly.