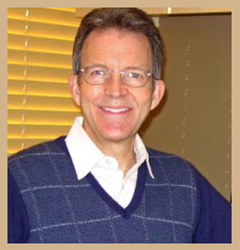 Rocklin, CA (PRWEB) November 12, 2014
Rocklin orthodontist at About Face Dental Care is now offering complimentary orthodontic consultations to patients who want to learn more about having their teeth straightened. Valued at $350, an orthodontic consultation with Dr. Sanders gives patients the opportunity to have their bite irregularities assessed and find out which orthodontic treatments they may qualify to receive. The complimentary consultation also includes records, including X-rays, further enhancing the value of this offer. Patients who are unhappy with the looks and performance of crooked teeth can discuss potential treatment options, such as traditional braces and more discreet orthodontic methods.
Orthodontic treatment always begins with a consultation to analyze the teeth, outline treatment goals and discuss candidacy for different treatments. By visiting Dr. Allen Sanders, expert in Invisalign in Rocklin, for a complimentary consultation, patients begin a smooth transition toward better oral and overall health. The features of this offer include:

No cost for the consultation, reducing total expenses of treatment considerably
Modern X-ray technology used to diagnosis bite irregularities for accurate treatment planning
Multiple orthodontic options to accommodate different needs and lifestyles
Orthodontic treatment can improve appearance significantly, increasing the self-confidence of patients for life afterwards. However, orthodontics also improve comfort as well as protection against health problems in the mouth and throughout the body. Straight teeth are less likely to break or contribute to development of TMJ disorders. After orthodontics, teeth are less likely to develop tooth decay and gum disease, which has been linked to heart disease. When the teeth fit together properly, they can also break down food more efficiently, supporting healthy digestion and absorption of nutrients.
About Dr. Sanders, Invisalign Dentist Rocklin
Rocklin clear braces dentist, Dr. Allen Sanders, earned his Bachelors of Biology from Pacific Union College and his Doctorate of Dental Surgery from Loma Linda University. Afterwards, Dr. Sanders completed his residency in General Practice at the Veterans Hospital in Sepulveda, California, and a five-year orthodontic course at the United States Dental Institute in San Francisco. Today, Dr. Sanders is a reputable provider of orthodontic care and an active member of several professional organizations, including the American Dental Association, the Sacramento Dental Society, and the American Association for Functional Orthodontics.