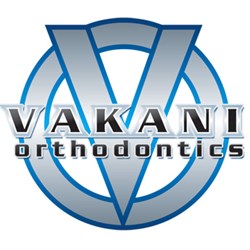 We had so much fun doing this video, as it brought our staff together for an enjoyable day at the office, while working to create an important message to communicate with our patients in an amusing way.
Stuart, FL (PRWEB) October 23, 2013
Vakani Orthodontics, a premier dental provider specializing in advanced orthodontic care, has been active in their local community for the past ten years. From school sponsorships to helping animals, they are well respected in Florida's Treasure Coast. For this year's Halloween, Stuart FL orthodontist, Dr. Vakani, and his team at Vakani Orthodontics, decided take a fun and entertaining approach to communicating with their patients.
If anyone has ever had orthodontic treatment to straighten teeth, then they may already know that part of this process typically includes wearing a retainer after braces are removed. Many children, teens and adults are reminded of the importance of wearing their retainers to maintain their beautiful smiles.
"We kindly remind our patients to wear their retainers after their treatment has been completed," said orthodontist, Dr. Vakani.
Dr. Vakani and his team are getting their message across to their patients for Halloween using an unconventional, fun and creative method. Vakani Orthodontics produced a zombie-themed Halloween video starring Dr. Vakani as "Vazombie," or the zombie version of himself, along with supporting actresses played by members of his dedicated and talented staff. The plot includes two girls at the Vakani Orthodontics office running away and hiding from "Vazombie." After contacting the local authorities, they find out that Dr. Vakani turned into a zombie because they hadn't been wearing their retainers after they had their braces removed!
"We had so much fun doing this video, as it brought our staff together for an enjoyable day at the office, while working to create an important message to communicate with our patients in an amusing way," said Dr. Vakani.
Watch the video now on YouTube: http://www.youtube.com/watch?v=Lj1OfctWx7g
About Vakani Orthodontics
Vakani Orthodontics is a leader in advanced orthodontic care in the Treasure Coast of Florida, offering complimentary exams to all new patients. Dr. Vakani and his experienced team provide high-tech and cutting-edge treatments, combined with warm and friendly service at their modern, state-of-the-art offices located in Stuart, FL and Fort Pierce, FL. With the importance of appearance in mind, they strive to create beautiful smiles for every single patient. The team at Vakani Orthodontics consists of trained and skilled staff members who are registered Florida dental assistants, with a priority in providing energetic and fun-loving service to their patients.
"Our goal at Vakani Orthodontics is to provide the highest quality care and most effective treatment available in the most conservative means possible." – Dr. Vakani.
About Dr. Vakani
Stuart FL orthodontist, Arvind K. Vakani, DMD, is an active member of the orthodontic community, with a membership in the American Association of Orthodontists (AAO), the Florida Association of Orthodontists, the Southern Association of Orthodontists and the University of Florida Dental Alumni Association. Dr. Vakani graduated from the University of Florida's College of Dentistry after receiving his bachelor's degree from the University of South Florida and currently serves as an adjunct Professor in the Dental Assisting department at Indian River State College.
"Staying current with the latest trends, techniques, and technologies within my field allows me to improve treatment efficiency and provide higher quality results for each person I treat." – Dr. Vakani
Golden Hammer Award 2012
Vakani Orthodontics' dental office at 1900 S. Federal Hwy in Fort Pierce, FL 34950 was presented with "The Golden Hammer Award" for having the most beautiful building constructed in Fort Pierce in 2012. With the construction of this modern dental office, The Golden Hammer Award recognized the significant improvement to the local area and the whole community of St. Lucie County, Florida.
For more information about Vakani Orthodontics, please visit http://www.vakaniortho.com.