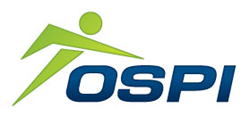 The outpatient hip and knee replacement procedures offered at OSPI include less pain and shortened rehab time than conventional procedures!
Gilbert, Arizona (PRWEB) October 26, 2015
The top orthopedic practice in the East Valley, Orthopedic and Sports Performance Institute, is now offering same day joint replacement procedures. The new hip and knee replacement procedures are minimally invasive, speed up rehab and involve less blood loss than traditional procedures. Call (480) 899-4333 for more information and scheduling.
Approximately a million hip and knee replacement procedures are performed in America, and the average hospital stay is two to three days. With the newest procedure, the joint replacements are being performed as an outpatient. The Rapid Recovery method involves intensive pain management methods that begin pre-operative and continue afterwards.
The surgery itself is performed in a minimally invasive manner, with the Board Certified Gilbert and Chandler orthopedic surgeons using techniques that save tissue and minimize blood loss. With the surgical techniques being implemented, patients are able to be discharged the same day and start rehab the next day.
The typical rehab after a traditional hip or knee replacement is approximately three months. With the Rapid Recovery procedure, patients are able to shorten that time frame significantly.
Most insurance is accepted at OSPI, including Medicare, PPO's, some HMO's, Personal Injury Liens and Workers Compensation as well. Along with outpatient joint replacement procedures, the Board Certified Arizona orthopedic surgeons offer sports medicine procedures, fracture repair, stem cell therapy and more.
For treatment with the top orthopedic doctors in the East Valley, call (480) 899-4333 and visit http://ospiarizona.com