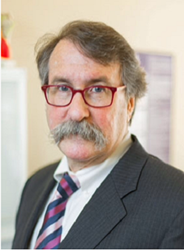 Huntington Beach, CA (PRWEB) June 29, 2016
Back pain affects about four out of five people at some point in their adult lives, according to Cleveland Clinic, and it is the most common cause of disability in young adults. Huntington Beach orthopedic surgeon, Dr. Rick Pospisil, now offers non-surgical spine treatments. These treatments can help patients manage pain, prevent further injury, and restore function.
Most conditions are managed well with conservative, non-surgical treatments. These can include pain medication, physical therapy, injections, and lifestyle changes. Several techniques are available that can correct abnormalities and provide patients with significant relief from pain and dysfunction. Most patients with back pain will also benefit from physical therapy and rehabilitation, which enables them to strengthen their core muscles, return to a full range of motion, and regain flexibility. Dr. Rick Pospisil customizes treatment plans so that patients get the most appropriate treatment for their needs.
"We believe that our staff members are leaders in providing patient-focused care. We take the time to listen to patients' concerns and address any questions they may have," his team said. "We are a physician's clinic that values all of our patients and appreciate the long-lasting relationships we create with them."
Dr. Pospisil offers complete orthopedic care, including:

Minimally invasive arthroscopic shoulder repair and reconstruction
Total shoulder arthroplasty and reverse total shoulder arthroplasty
Minimally invasive arthroscopic knee repair and reconstruction
Total knee arthroplasty
Surgical referrals for wrist injuries
Surgical referrals for foot injuries
Ongoing pain and medical evaluation
Pain management referrals
Medication dispensing
Orthopedic braces and casting
About Dr. Rick Pospisil
After graduating Summa Cum Laude from UCLA with a BA in Zoology, Dr. Pospisil continued his studies at USC School of Medicine, from which he graduated with honors Alpha Omega. He completed his residency at Duke University Medical Center. Today, he is a member of the California Orthopedic Association, the California Medical Association, the Western Orthopedic Association, and the Arthroscopy Association of America. He is a Fellow of the American Academy of Orthopedic Surgeons.