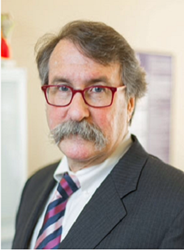 Huntington Beach, CA (PRWEB) February 02, 2016
Huntington Beach orthopedic doctor, Dr. Rick Pospisil, now offers procedures for treating carpal tunnel syndrome. Carpal tunnel syndrome is a condition that affects the median nerve, which is located in the wrist. This can lead to pain, dysfunction and decreased strength. Timely diagnosis and appropriate treatment can help patients recover.
The carpal tunnel is a tunnel-like space in the wrist that is surrounded by bones and ligaments. The nerve that passes through this space is responsible for transmitting sensations to the palm side and some of the dorsal tips of the fingers. The tunnel can become narrowed due to injury, swelling or inflammation, and this compresses the median nerve, which responds with numbness, pain, tingling and weakness.
Symptoms of CTS can include:

Numbness, burning, tingling or itching in the palm and fingers
Pins-and-needles sensations
An inability to grasp or perform fine tasks
An inability to discern temperature through touch
Feeling as though the hand is swollen without visible swelling
Pain or discomfort that worsens at night
Along carpal tunnel surgery, Dr. Pospisil offers nonsurgical treatments, ongoing pain and medical evaluation, pain management referrals and minimally invasive knee reconstruction surgery, shoulder surgery and wrist surgery. "He has extensive experience with arthroscopic repair of knee and shoulder injuries as well as total joint arthroplasty. He is one of the few orthopedic doctors trained in the art of subchondroplasty to help repair early arthritic conditions to stave off the necessity of an arthroplasty," his team explains.
About Dr. Rick Pospisil, Sports Medicine Physician Huntington Beach
Dr. Pospisil is a graduate of the University of California, Los Angeles. He graduated with honors and continued his education at the University of Southern California's School of Medicine. He completed his residency at Duke University Medical Center. With nearly 30 years in practice, Dr. Pospisil has worked in many areas of sports medicine, including working as the team physician for the Duke basketball and football teams and for the Marina High School football team. Today, he is a fellow of the Academy of American Orthopedic Surgeons and is professionally affiliated with the California Orthopedic Association, the Western Orthopedic Association and the Arthroscopy Association of America.