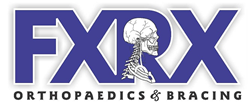 Dr. Sumit Dewanjee has won the Patient's Choice Award 5 years in a row for his skilled, compassionate care!
Phoenix, Arizona (PRWEB) February 24, 2014
One of the top orthopedic surgeons in Phoenix, Dr. Sumit Dewanjee, is now accepting patients at a new location. The new office is located at 6036 N 19th Ave in Phoenix. The practice offers minimally invasive arthroscopic surgery for joint conditions along with total joint replacement and fracture repair. Call 480-449-3979 for more information and scheduling.
Dr. Dewanjee is a Board Certified, Fellowship Trained Sports Medicine orthopedic surgeon. The treatments offered are cutting edge for the shoulder and knee, including the latest techniques in joint replacement such as with mobile bearing platform for the knee and reverse total shoulder.
Arthroscopic procedures are offered for rotator cuff tears, labral injuries, meniscal tears, ACL reconstruction and more. For five straight years, Dr. Dewanjee has won the Patient's Choice Award for his compassionate and highly skilled level of care. The award is voted on by patients only and cannot be purchased.
Most insurance is accepted at FXRX, and patients are being scheduled now for the new location in Phoenix. For those in need of an orthopedic surgeon Phoenix AZ trusts, call (480) 449-3979.