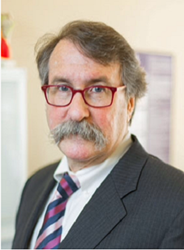 Huntington Beach, CA (PRWEB) March 29, 2016
Huntington Beach orthopedic surgeon, Dr. Rick Pospisil, now offers minimally invasive orthopedic surgeries. Joint diseases and injuries are common and often able to be treated noninvasively with conservative treatments such as physical therapy and medications, but surgery may occasionally be necessary. Dr. Pospisil uses minimally invasive procedures to restore health to joints that have been damaged by injury or degenerative joint disease such as osteoarthritis or carpal tunnel syndrome.
Available minimally invasive procedures include:

Arthroscopic knee reconstruction and repair
Arthroscopic shoulder repair and reconstruction
Total knee arthroplasty
Total shoulder arthroplasty and reverse total shoulder arthroplasty
Dr. Pospisil also offers more conventional orthopedic treatments, including non surgical spine treatments, and treatments for foot injuries, wrist injuries, knee injuries, carpal tunnel injuries, and sports injuries. Braces, casting, pain management, and medication dispensing are available as needed. Most injuries and degenerative diseases are treated noninvasively, but for those that do require surgery, Dr. Pospisil is proud to offer minimally invasive procedures that allow patients to recover more quickly and easily.
"Patients that have difficulty using a particular joint or body part, suffer from pain that persists more than a few days, or have joint pain that worsens during rest should schedule to see Dr. Pospisil," his team says, also encouraging patients to seek help if they have swelling, bruising, warmth, redness, inflammation, or visible deformity after an injury. "Early diagnosis and treatment can often prevent further complications in the future, and you can get back to doing the things you love sooner."
About Dr. Rick Pospisil, Sports Medicine Physician
With almost three decades of experience, Dr. Pospisil is one of the top experts in the field of orthopedic surgery. He completed his undergraduate degree at UCLA, his medical degree at USC's School of Medicine and his residency at Duke University Medical Center. With two decades in private practice, Dr. Pospisil has proudly treated athletes on all levels, including high school, college, amateur, and professionals athletes, and he has been named as one of Orange County's top doctors. Dr. Pospisil is a member of the California Orthopedic Association, the Western Orthopedic Association, the California Medical Association, and the Arthroscopy Association of America, as well as a fellow of the American Academy of Orthopedic Surgeons, including arthroscopic knee repair and arthroscopic shoulder repair.