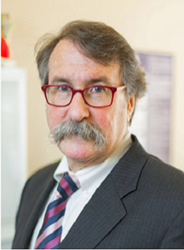 Huntington Beach, CA (PRWEB) June 03, 2016
A recent study found that birth control pills may help reduce the risk of knee injuries in women. This study, which was published in April 2016th edition of "Medicine and Science in Sports & Exercise", found that women are nearly twice as likely to injure their anterior cruciate ligaments, or ACLs, than men are, and hormone levels may play a big role in injury frequency. Huntington Beach orthopedist, Dr. Pospisil, comments on the study explaining why women are more prone to injuries than men.
The study focused on a database of insurance claims and prescriptions with data from more than 23,000 young women between the ages of 15 and 19. Researchers found that women who were using birth control pills, which stabilized their estrogen levels, were less likely to need corrective surgery for ACL injuries, than women who were not using birth control pills at the time. Previous studies had linked high levels of estrogen with an increased rate of ACL injury.
Birth control pills are prescribed for a variety of reasons beyond managing reproduction. Young women may take birth control pills to maintain predictable cycles, lighten their periods, reduce cramps, or ease period-related symptoms. "Young athletes likely do not take birth control pills solely to prevent injury, but this may be an additional benefit to consider. Because ACL injury can be associated with lifelong problems such as instability, arthritis, and altered gait, the goal is to reduce the risk whenever possible", said Dr. Pospisil.
Sports medicine physician, Dr. Pospisil, offers extensive treatment options for his patients, including:

Surgical and nonsurgical treatments for ACL injuries
Wrist injury treatments
Treatments for foot injuries
Nonsurgical spine treatments
Surgical and nonsurgical shoulder treatments
Carpal tunnel treatments
Orthopedic surgery
Orthopedic bracing and casting
About Dr. Rick Pospisil
After graduating from UCLA, Dr. Pospisil continued his studies at the University of Southern California School of Medicine, from which he graduated with honors. He completed his residency at Duke University Medical Center. Today, he is a top orthopedic surgeon and a member of the California Orthopedic Association, the Western Orthopedic Association, the Arthroscopy Association of America, the California Medical Association, and he is a Fellow of the American Academy of Orthopedic Surgeons.
Source: Medical News Today - March 21, 2016 http://www.medicalnewstoday.com/releases/308134.php