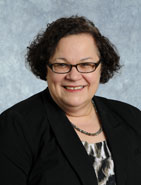 Cleveland, OH (PRWEB) September 23, 2014
In CHAMPS Patient Experience's most recent blog post, Preparing for the Annual OSHCA Conference, Carol Santalucia shares her thoughts on the topic.
Santalucia is looking forward to seeing many wonderful colleagues later this week at the 2014 OSHCA Annual Fall Conference. OSHCA – The Ohio Society for Healthcare Consumer Advocacy – is a group of dedicated healthcare professionals who advocate for patients in healthcare organizations across the state of Ohio. They are also involved in strategic initiatives to improve the patient experience in their organizations. Santalucia has been a part of this group for decades now and has learned so much from them over the years – as part of their community as well as attending and presenting at their annual OSHCA conference.
With the theme, "The Time Is Right: Transforming the Patient and Family Experience," this year's two-day OSHCA conference will be packed with great topics, including:

Process Improvement and its impact on Patient Experience
Compassion Fatigue
Legislative Updates
Pediatric Advocacy
Santalucia is thrilled to be presenting, "Taking What You've Learned and Putting it into Action" with Anita Woodward as the last presentation of the OSHCA conference. In this session, they will take a critical look at how to bring all of the knowledge and skills back to your workplace and really make a difference.
In addition to presenting, CHAMPS Patient Experience / Santalucia Group is very proud to be sponsoring a luncheon at the OSHCA conference this year, where we will offer a one-hour educational session around patient advocacy to OSHCA members.
She closes her blog by asking readers if they will be attending the OSHCA conference this year. Visit the OSHCA website for more information and to register.
Contact CHAMPS to invite Carol Santalucia to speak at your next event.
In partnership with Santalucia Group, CHAMPS Patient Experience offers a variety of services to enhance the patient experience. Led by Carol Santalucia, a recognized leader in patient experience with more than 30 years of expertise, CHAMPS offers outcomes-based services designed to create an optimal patient experience. We believe providing an optimal patient experience not only makes sense intuitively but also leads to improved healthcare outcomes, increased patient loyalty and an enhanced financial position for our clients. To learn more about us and our services, visit http://www.champspatientexperience.com.