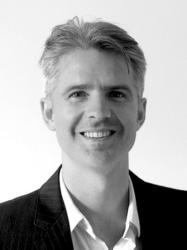 By accessing our osteopath Sydney CBD services, they are able to find the pain management help they need
Sydney, Australia (PRWEB) July 02, 2013
Sydney osteopath Luke Rickards, is now providing evidence-based osteopathic care in the Sydney CBD. With an already-established presence in Bondi Junction, he will now spend two days per week at the Sydney Osteopathic Medicine practice.
The move, Mr Rickards says, recognises the growing need for osteopathic care for those who work and live in the City of Sydney.
"Many people who commute each day to work in Sydney are often time-challenged." explained Mr Rickards. "By accessing our osteopath Sydney CBD services, they are able to find the pain management help they need - before and after work if necessary, or with minimal disruption to work time."
Mr Rickards believes that most employers understand that by being able to manage and relieve chronic pain, staff are more productive. So it is rare, he explained, for an employer to be inflexible regarding osteopath appointments.
Evidence Based Practice
At both Sydney Osteopathic Medicine in Bondi Junction, and now Sydney Osteopathic Medicine in the Sydney CBD, Mr Rickards employs evidence-based practices.
"Modern, comprehensive health care is continually moving towards evidence-based practice (EBP), which draws upon the best external evidence, the practitioner's clinical experience, and consultation with the patient." explained Mr Rickards.
Specialising in chronic pain management, Mr Rickards takes a patient-centered, educational approach to care that is the hallmark of Sydney Osteopathic Medicine.
His osteopath Sydney clinic is located in Pitt Street, near Hunter Street - easily accessible by bus and from Wynyard, Town Hall, St James and Martin Place train stations.
More information about Luke Rickards' osteopath Bondi Junction and Sydney CBD clinics can be found at http://www.LukeRickardsOsteopath.net.
About Luke Rickards, Osteopath
Luke Rickards commenced his career in allied health as an acupuncture and Chinese medicine practitioner. His practice quickly led to an interest in the management of neuromusculoskeletal pain and he subsequently completed a Bachelor of Applied Science and a Masters degree in Osteopathy.
Luke's early participation in clinical research established a deep regard for the value of science-based medicine in shaping health care practice and he has since been especially influenced by advances in neuroscience and our growing understanding of the interactions between biological, psychological and social factors in determining both health and recovery from illness.
Luke has been involved in health professional regulation and practice standards development at both the state and national level. He is currently on the advisory panel for Chronic Pain Australia and the peer-review panel for an international scientific journal. He has also acted as a Masters thesis examiner for universities in Australia and New Zealand. Luke has published several research papers, articles and a book chapter on manual therapy treatments for neuromusculoskeletal pain and continues his involvement in a number of online professional and patient education initiatives.
Luke is currently practicing in the Sydney CBD and in Bondi Junction. He has a particular enthusiasm for patient-centred approaches to manual and movement therapy and helping people suffering from chronic, persistent musculoskeletal and neuropathic pain.
Details on his Sydney CBD and Bondi Junction osteopath clinics can be found at LukeRickardsOsteopath.net.